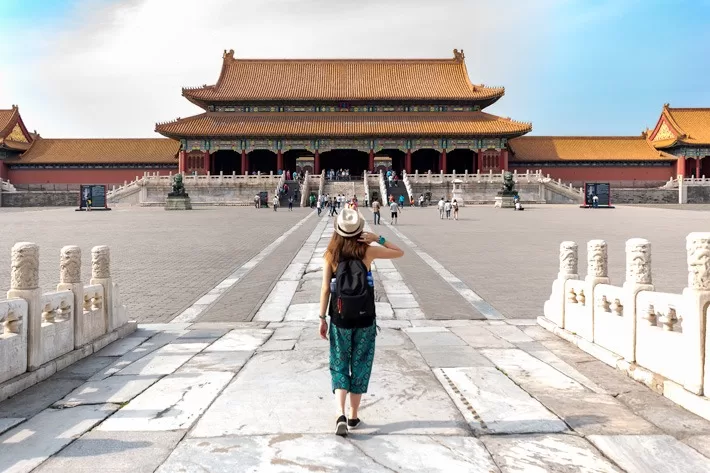 Exploring Beijing was one of our top priorities before making the decision the move back to Hong Kong, and last month's trip to the capital far exceeded our prior expectations.
Admittedly untill 2008, China was never on my travel radar. Heralding from a Chinese background I very naively thought Hong Kong and China were similar…how wrong could I have been! I vividly remember the opening ceremony of the Beijing Olympics, and much like the other billions of people watching – I was completely captivated by the beautiful traditions and arts.
If you're ever confused on where to begin exploring mainland China then the capital Beijing is a great place to start. Not only does it offer some of the greatest landmarks found across all of a China (Great Wall, Forbidden City, Temple of Heaven – just to name some) but also provides a modern subway system making it easier to get around. It also helps that you will find some locals who can speak a little English.
We had planned this trip a while back as we wanted to make sure we could go in May just before the summer heat wave kicks in, temperatures can rise to as high as 40°C  in the summer months! I for one would definitely not want to be hiking up the Great Wall in that kind of heat. Historically May also has the least amount of smog meaning the air quality is going to be better too, win!
Here's a quick glimpse of our Beijing travel itinerary – over the next few posts we will go into more detail of each day and place, click the links once they become available 🙂
---
Beijing Itinerary
Day 1
Beijing opera school
Huguang Guild Hall – one of the oldest theatres in Beijing
Liyuan theatre -backstage
Day 2
Great Wall of China
The Nanluogu Lane and Drum Tower Area
Karaoke
Day 3
Beijing Olympic park
Forbidden City
Wangfujing Night Market
Day 4