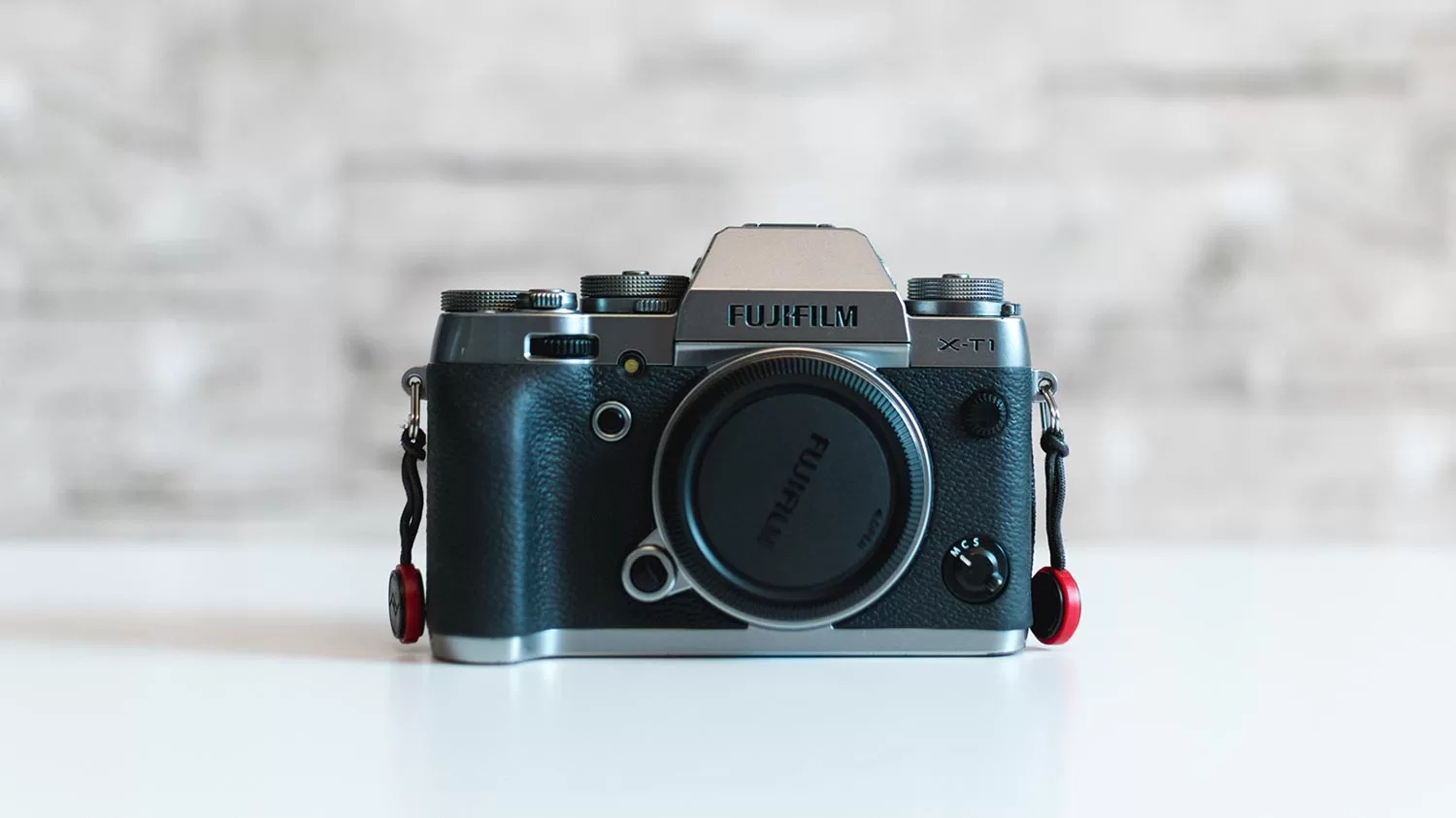 We get asked what camera we use more than anything else on Instagram. So we decided to create a list of all the travel photography gear we use and the pros and cons of each item. We will continue to update this post whenever we make changes to our gear.
It's important to remember that this list is just the travel photography gear we have chosen to use as it suits our needs.
Disclosure: Some links found in this post are affiliate links. Purchasing via these links comes at no extra cost to you but makes a small contribution towards funding our work.
---
Camera
---
Fujifilm X-T1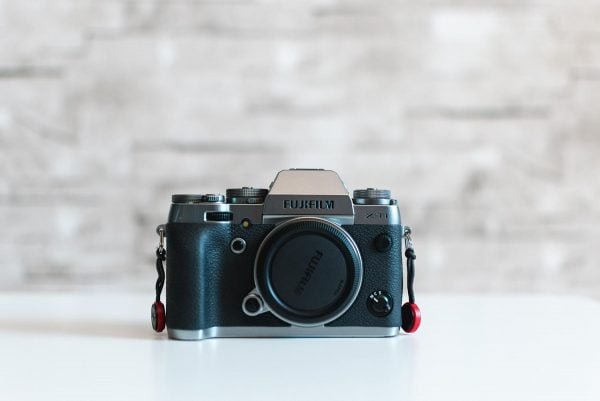 | Pros | Cons |
| --- | --- |
| Small and lightweight | There are better cameras for low light |
| Beautiful image quality | Relatively low megapixel |
| Great value for the price | Camera has been around for a few years |
We switched to Fujifilm at the end of 2016 because we were looking for something lighter for our travels. As backpackers, we carry all our gear, which includes our travel photography gear and general things like clothes and toiletries, on our shoulders so any savings in weight is most welcome. To put things into perspective, the Fuji X-T1 is roughly half the weight of the highly popular Canon 5D series. As an extra bonus, the lenses for the X-T1 are also smaller and lighter thanks to its APS-C sized sensor. Despite its small size, the photos it produces are sharp and clean with beautiful colour. The 16MP sensor is relatively low by today's standard but it's plenty for the work we do. Our photos have been printed in books and magazines and come out fine.
There are drawbacks to using an APS-C camera though, most notably the ability to create bokeh and its low-light performance. In our travel photographs, we tend to prefer capturing pictures with most things in focus so bokeh wasn't a priority. We also carry a tripod at all times which helps with low light situations.
The X-T1 has been around for a few years now but that doesn't make it any less amazing than the day it came out. In fact, the camera has gotten better over time due to the software updates Fujifilm has released over the years.
For now, we don't have any plans to upgrade…but the Fujifilm X-T2
with its better autofocus system and slightly higher megapixel is tempting.
DJI Mavic Pro
| Pros | Cons |
| --- | --- |
| Easy to control | Limited dynamic range |
| Small and lightweight | Batteries drain when idle |
| Great image quality | Updates take forever |
The newest addition to our arsenal and opens up a new world of possibilities in photography and videography. At the time of purchase, besides the new DJI Spark, this was the only realistic option for us due to its size. Since then, the DJI Mavic Air
was released and unless you shoot predominately in portrait orientation (which the Mavic Air can't do), this is the drone we would now recommend as it's lighter, cheaper and takes better video.
As drone noobs, we were surprised at how easy the Mavic was to operate. The images from the Mavic have been impressive but it does struggle in situations with high dynamic range.
A problem we noticed is that the batteries will drain even when idle. We understand that all batteries have some level of idle battery drain but it is very noticeable with the Mavic. Remember to charge the Mavic the day prior to flight even if you haven't used it. This is definitely a first world problem but the software updates take ages to download and install – this can feel like a lifetime when you're on site waiting to shoot.
We recommend buying the Fly More package as the extra batteries and multi-battery chargers are a must if you intend to use them for longer than 30 minutes a time.
Buy DJI Mavic Pro Fly More Package on Amazon
---
Lenses
---
We've included examples of the photos we've taken with each lens. Starting from left to right…
Fujifilm XF 35mm f/2 R WR
| Pros | Cons |
| --- | --- |
| Sharp images and nice bokeh | Fixed focal length |
| Small, lightweight and weather resistant | – |
| Low price | – |
In full-frame terms, this lens is equivalent to a 50mm lens. This was the first lens we got for the Fuji and is the first focal length we recommend anyone get when starting out. It's sharp, creates nice bokeh, lightweight and is weather resistant; but best of all is its price. This is a great starter lens for most types of photography!
Buy Fujifilm XF 35mm f/2 R WR lens on Amazon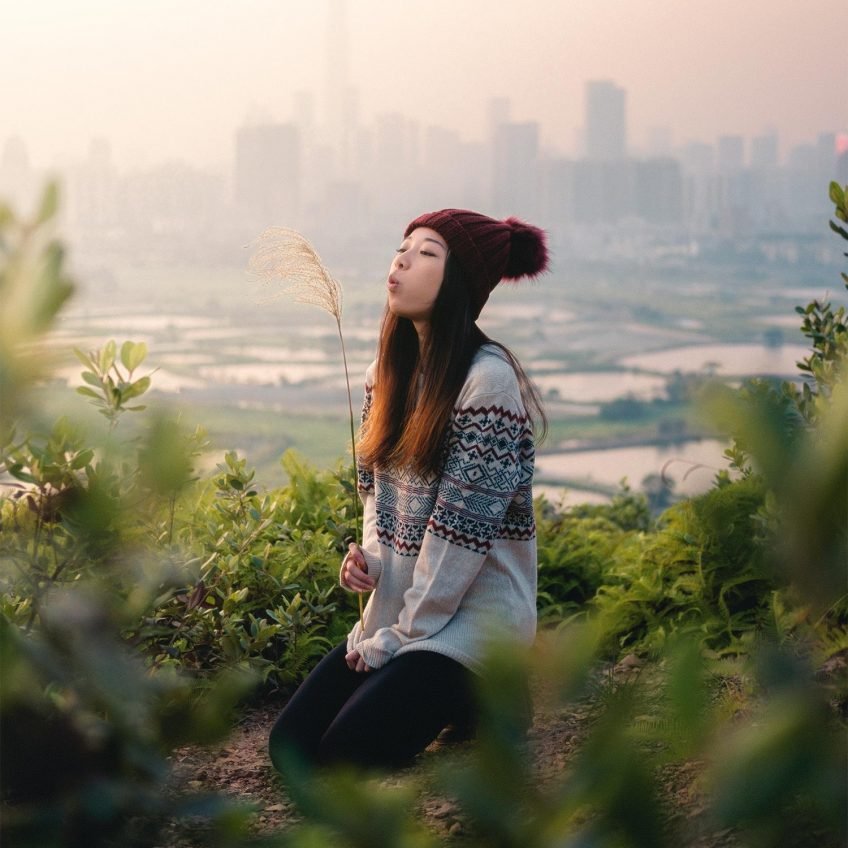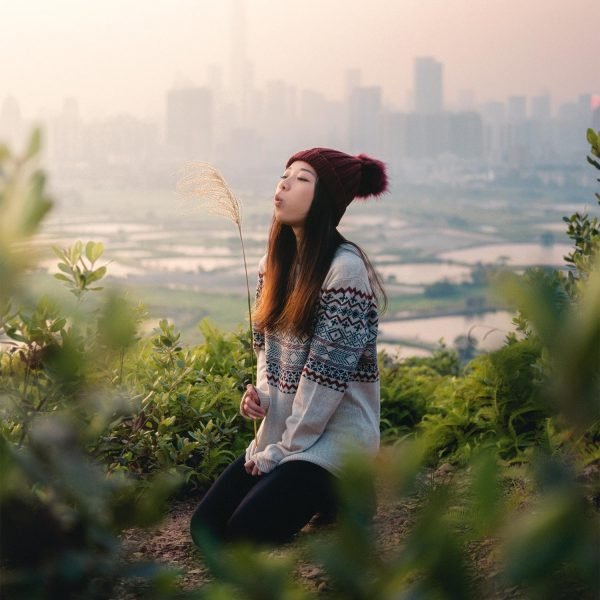 Fujifilm XF 10-24mm f/4 R OIS Lens
| Pros | Cons |
| --- | --- |
| Sharp images even in the corners | Not the best lens for astrophotography |
| Low distortion when wide | Not officially weather resistant |
| Has image stabilization | Lens makes the camera front heavy |
Eric's favourite in the lens lineup. We love to shoot wide shots which show the scale of an environment, this is the perfect lens for the job. It has optical image stabilization in the lens which helps eliminate most camera shake. Unlike most wide angle lenses, it doesn't suffer from distortion around the edges of the frame – even at its widest.
A constant aperture of f/4 is plenty for most of the photography work we do. It is only when we shoot astrophotography that we feel a lower aperture would help. Do note, this lens is not officially weather resistant but we've taken it out in heavy rain and near waterfalls and the lens has been fine (touch wood).
Although the lens is light when compared to other wide-angle zoom lenses, it still weighs a bit and makes things slightly front heavy when attached to the Fuji X-T1.
Buy Fujifilm XF 10-24mm f/4 R OIS Lens on Amazon
Fujifilm XF 18-135mm f/3.5-5.6 R LM OIS WR Lens
| Pros | Cons |
| --- | --- |
| Versatile zoom range | Strong lens flare |
| Image stabilization | Variable aperture |
| Weather resistant | Not the sharpest lens |
Sarah's favourite lens. This lens is the jack of trades and if we could only use one lens it would be this one. Although it's the largest lens we have, it's incredibly compact for a lens with an equivalent focal length of 27-206mm. This lens also has optical image stabilization – a must when shooting at such long focal lengths. To complete its versatility, the lens also has weather resistance.
This lens suffers from strong lens flare when shooting straight into the sun. Using the lens hood goes a long way in mitigating this problem though. The lens has a variable aperture, which means the maximum aperture changes depending on how zoomed in or out you are. Not a huge deal but something to consider. It's also the least sharp out of our lens lineup but the images are still impressive.
Buy Fujifilm XF 18-135mm f/3.5-5.6 WR OIS Lens on Amazon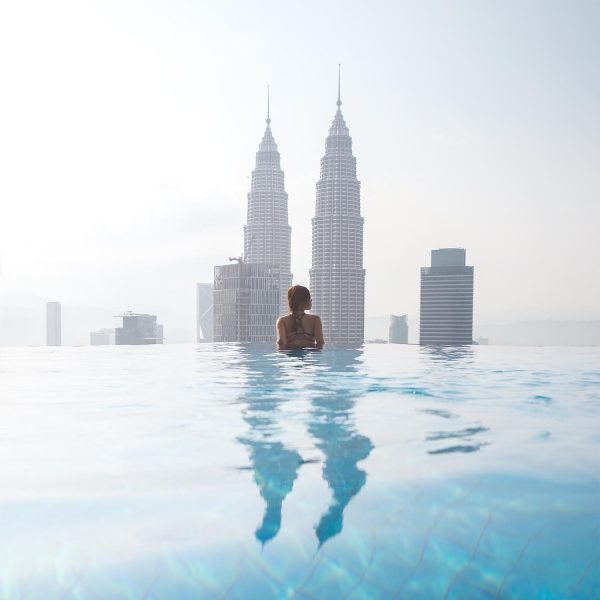 ---
Tripod/Stabilizer
---
Again, from left to right…



Joby GorillaPod
| Pros | Cons |
| --- | --- |
| Small and lightweight | Struggles with heavy camera setups |
| Can be used in many situations | Short height |
| Cheap | Joints can become weak as it ages |
Made popular by Casey Neistat, the GorillaPod is the most travel-friendly tripod you'll find. It can cling to railings or hang off trees to give unique perspectives. We've found that many places ban the use of normal tripods but will allow us to use the GorillaPod. This versatile tripod is also much cheaper than traditional ones.
The tripod does struggle with heavier camera setups. Sometimes we have to hold it down when used in conjunction with the long lens. We've heard complaints about the joints getting weak as the tripod ages. We've yet to see this happen after two years of owning it but it's something to keep in mind. If there is nothing to cling or hang the tripod off, the GorillaPod is usually too short for most uses but is better than placing it directly on the floor.
Buy Joby GorillaPod on Amazon
Manfrotto MK293C4
| Pros | Cons |
| --- | --- |
| Reliable and sturdy | Not the lightest |
| Simple to use | Not the smallest |
| Great height | Joints can become weak as it ages |
A reliable and sturdy tripod. Although relatively light, it's not the lightest carbon-fibre tripod available but it will definitely get the job done. Ours has been completely battered from climbing mountains, crawling through caves and thrown around whilst we travel but has only suffered minor aesthetic wear and tear. The ball head it comes with is also simple to use. The only complaint is that the locks can quite easily catch your fingers if you're not careful.
The tripod does fit within most airline carry-on regulations but we had to check it in once while flying out of Shanghai. For those looking for a more travel-friendly tripod, we recommend the Manfrotto Befree Carbon
.
Buy Manfrotto MK293C4 on Amazon
DJI Osmo Mobile
| Pros | Cons |
| --- | --- |
| Easy to use | Annoying to pack |
| Time-lapse and tracking modes | Expensive for a mobile gimbal |
| Awesome battery life | Can't connect a microphone |
We currently shoot all our videos using our phones. To up the production, we bought the DJI gimbal to stabilize the otherwise shaky footage. It's incredibly easy to operate and end up with professionally smooth video. The app which operates with the gimbal also provides many time-lapse modes with a click of a few buttons. One feature we love is the intelligent tracking. You just click on the object/person you want the gimbal to track and the app does all the work for you (so you can concentrate on not running into a wall). We bought an extra battery but, so far, we've never needed it even from a whole day of shooting.
One major complaint we have with the gimbal is the difficulty in packing it down. It doesn't sit flat and can easily be damaged if not careful. The DJI Osmo is much more expensive than other mobile gimbals out there but the build quality, easy operation and multitude of functions easily make it worth the extra money. One other problem is that you can't charge your phone or connect a microphone whilst using the gimbal but we've yet to see any gimbal overcome this problem.
Buy DJI Osmo Mobile on Amazon
---
Filters
---
We chose screw on filters as they don't require huge adapters to use and are generally much quicker to screw on and off. Tip – buy filters for the lens with the largest diameter (you can find this on the front of your lens marked by ⌀) and use adapter rings
to fit all your other lenses.
B+W Polarizer
Ever wondered how in some photos you can see all the way to the bottom of the sea or pool? The secret is a polarizer. This unique filter cuts glare from reflective surfaces such as water and also saturates colours naturally. Although pricier than other brands, we chose B+W as they have very, very little image degradation. There's no point buying an expensive lens just to chuck a cheap filter on top. We recommend going for the filters with Multi-Resistant Coating as cleaning one without it is almost impossible or takes far too long when out in the field.
Buy B+W Circular Polarizer Filter with Multi-Resistant Coating on Amazon
B+W 6 Stop ND
This filter has been instrumental in shooting photos without crowds of tourists appearing in our photos. It allows us to shoot longer exposures during bright conditions, consequently blurring other people out. The filter has a slight magenta colour cast but this is easily fixable in post. Go for the 6 stop if you're not sure which model to choose. For most situations, it's neither too dark nor too light. Again we chose B+W for its quality and the Multi-Resistant Coating for cleaning reasons.
Buy B+W +6 Stop Neutral Density Filter with Multi-Resistant Coating on Amazon