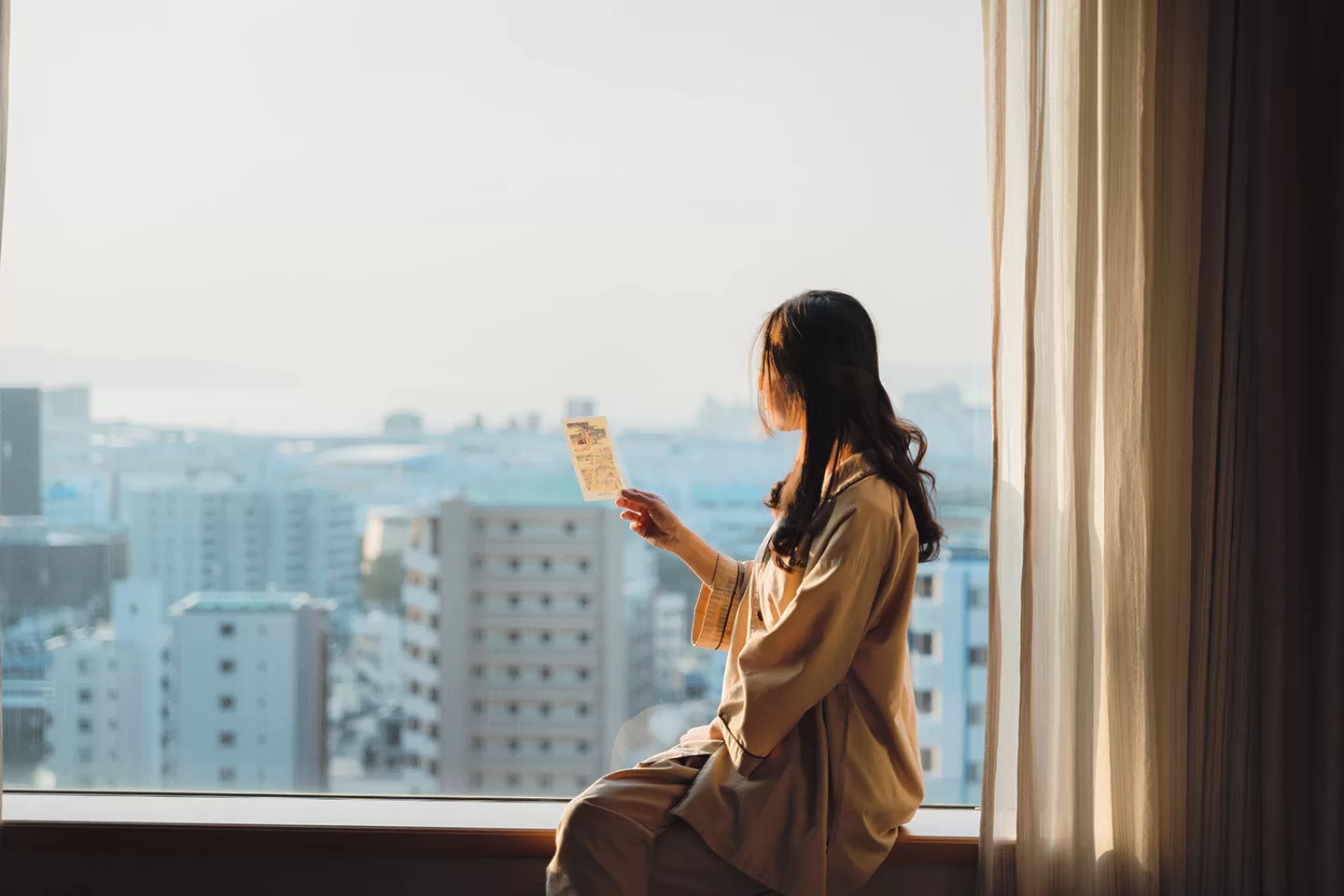 Convenient location, luxury spacious rooms and an in-house brewery. Hotel Okura Fukuoka is a 5-star hotel that combines international with traditional, living up to the city's nickname of "the gateway to Asia".
Disclaimer: Our stay at Hotel Okura Fukuoka was hosted but all words, comments and thoughts in this post are our own.
Things we liked
Convenient location
Attached to a shopping centre
Plenty of dining options
In-house brewery with great craft beer
Grand lobby
Location
Located in the Tenjin district of Fukuoka City, it's hard to find a hotel as convenient as Hotel Okura Fukuoka. The hotel is within walking distance of many of Fukuoka's places to visit including the Canal City Hakata shopping mall and Ohori Park. From nearby Nakasu-Kawabata Station, the main JR Hakata Train Station is two subway stops away and three subway stops to reach Fukuoka Airport.
Property
The hotel is grand and elegant in decor; most impressive is the lobby which is a double-storey hall with marble pillars circling a seating and relaxing area – a perfect spot to soak in the room from.
The hotel building is also connected to the shopping centre next door so you're really close to the shops if you need to pick anything up.
Room
Our stay was in one of their Harbour View Suites which offers a fantastic view from the room. With a floor area of 60m², the suite is already spacious but was further amplified by the efficient layout of the L-shaped sofa, dining table and chairs as well as the ability to section off the bedroom with sliding doors.
The room had a king-size bed, two TVs, and a mini-bar. The bathroom also has a shower and a bathtub and is accessible from the bedroom and the living room.
Services and facilities
Fukuoka is well known for its food, we've met many Japanese residents who have shared stories of how they travel to Fukuoka for just a night or two to eat, eat and eat. Hotel Okura Fukuoka is no slouch in the food department either with eight dining options – yes eight! With two nights stay in the city and plenty of other food joints we wanted to try outside the hotel, you can imagine how we couldn't try them all but we did manage over half.
We had breakfast at All Day Dining Camellia on the first day where you get a great selection of food. We particularly enjoyed the Hakata Ramen they offered, the broth was flavourful but not too heavy (remember we're having breakfast). On the second day, we tried room service to compare and were happy to see the quality and warmth of the food on arrival were both of similar standards to the in-dining experience.
For lunch, we booked ourselves in for a teppanyaki set at Sazanka where we got to taste wagyu beef cooked to perfection by the chef.
We also ordered a strawberry tart and green tea mousse cake from Pastry Boutique – both were excellent and fully satisfied our sweet tooth.
We decided to order a couple of drinks at Lounge & Bar HAKATAGAWA and a club sandwich to share. This was supposedly our pre-dinner snack but the club sandwich portion was so big we ended up skipping dinner that night.
We couldn't check out without visiting the Beer Restaurant OKURA BREWERY. At Beer Restaurant OKURA BREWERY they brew three drafts: pale, medium and dark. All three were great and will suit people who prefer lighter or heavier drinks but our favourite was medium which had the perfect balance between bitterness and flavour. The brewery and drafts here felt like a secret find as the drafts were top notch and the hand-made pizza we ordered was the perfect partner. It's safe to say we probably gained a little weight during our stay but our tummies were oh-so-happy.
Things to do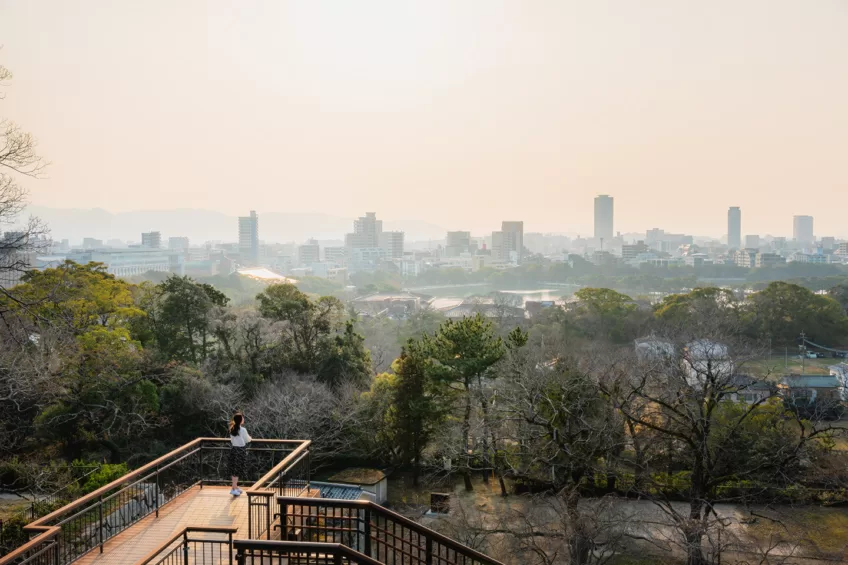 There are many things to do in Fukuoka so here are a few we recommend nearby the hotel:
Canal City Hakata shopping mall
Walk around Fukuoka Castle Ruins and Ohori Park
Go shopping in Tenjin
Eat at Fukuoka's Street Yatais
Kushida and Sumiyoshi Shrine
Conclusion
Hotel Okura Fukuoka is a great choice if you're looking to visit Fukuoka. The hotel is located in the heart of the city and offers a variety of delicious dining options to try.
For more information or to book a room visit okura-nikko.com/