Ishigaki
After our last trip to Japan, we told ourselves we would save the rest of the country for when we live there one day – but when the opportunity to visit Ishigaki came up we just couldn't resist.
Ishigaki is an island located in the most southern and western part of the Okinawa prefecture. Unlike the mainlands of Japan, the island experiences a subtropical climate with relatively warm weather all year round. The climate coupled with the beautiful sandy beaches makes Ishigaki a perfect destination for those seeking an island getaway. This is especially true for those wanting to avoid the crowds of tourists found in Thailand, Indonesia, and the Philippines.
During our visit, we were invited to stay at Club Med Kabira situated on the northern side of the island. Club Med resorts are generally geared towards families but we loved the wealth of water activities and the private beach. We caught some beautiful sunrises over the sea and only had to share it with a few crabs bathing along the beach.
As tempting as it was to stay within the confines of the resort, we ventured out to the rest of the island and met some incredibly friendly local farmers. Pineapple farming is a big part of Ishigaki and they grow some of the sweetest and juiciest pineapples we've ever tasted. Other great local foods to try include their fresh papaya salad and Ishigaki beef.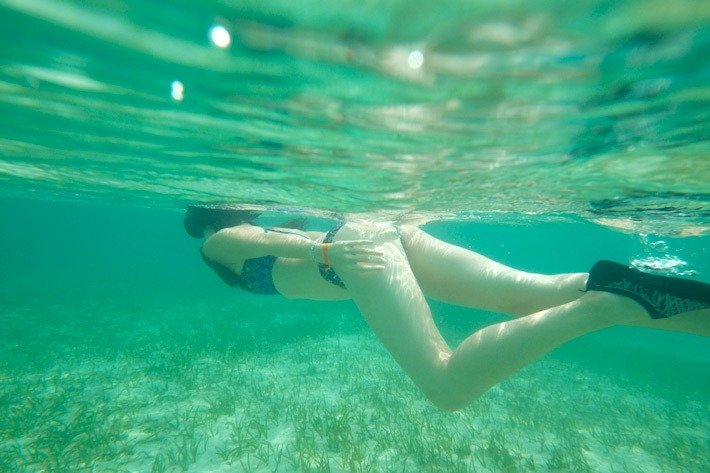 ---
Iriomote
---
Iriomote is a separate island reachable via an hour boat journey from Ishigaki. It's the largest island of the group with 90% of it made up of dense jungles and mangrove forests. The island is also home to the critically endangered Iriomote Cat which has an estimated population of 100.
With so much natural beauty, Iriomote Island lends itself to outdoor activities. We joined one of Iriomote Osanpo Kibun's tours. The company's owner and guide, Naoya Ojima, is a fluent English speaker and has great knowledge of the nature which surrounds the area.
Our morning began with a short hike into the jungle before caving through a million-year-old limestone cave. Wading through a waist-high stream whilst ducking under pinnacles made for an unforgettable experience. Other activities included kayaking through Nakara River and hiking up to the base of Nakara Waterfall. We finished the day with a quick visit to Star Sand Beach, aptly named for the star-shaped corals sprinkled throughout the sand.
We had an awesome time living the island life. It's safe to say we'll be back again someday.