There are no shortages to accommodation options in Tokyo but if you're looking to station yourself close to the Disney Parks then things can get a little trickier. After scouring the internet we found only a handful of options, so when we were offered the chance to visit and stay at Hotel Okura Tokyo Bay, the highest rated hotel in the bay area, we couldn't refuse.

Disclaimer: Our time at Hotel Okura Tokyo Bay was sponsored but all words and comments in this post are our own.
Location
Hotel Okura Tokyo Bay is a Tokyo Disney Resort Official Hotel which makes it one of the few hotels which you'll find inside the Disney Resort area. Reaching the two parks (Disneyland and Disneysea) will take only a few minutes on the Disney Monorail – literally just outside the hotel's front gate – or via the complimentary Disney shuttle buses.

A quick look on Google Map and you'll be inclined to think the Tokyo Bay area might be too far out if you're looking to explore other parts of Tokyo. But hop on the JR Keiyo line from Maihama Station and you'll be able to reach Tokyo Station in just 15 minutes.

Interior and Rooms
Before arrival we knew Hotel Okura Tokyo Bay had a very classic western design, yet it surprised us how well the look and feel of the hotel kept up – and in some ways surpassed – current expectations of luxury.

Don't get us wrong, we think a lot of new luxury hotels are beautiful and achieve a lot of the wow factor some travellers look for. But Hotel Okura Tokyo Bay has a very understated elegance to it, a style of luxury we're more fond of ourselves. And it's not just the aesthetics which oozes luxury; from the moment we were greeted by the smiling bellboy until it was time for us to depart, we received impeccable and attentive service – characteristics which pay homage to the Hotel Okura brand.

During our stay we got to experience two styles of rooms available. We decided to stay one night in the Executive Suite and another night in the Japanese Room to get a taste of both western and eastern styles. We know some of you love your beds while others may want to enjoy a more local cultural experience and sleep on futons.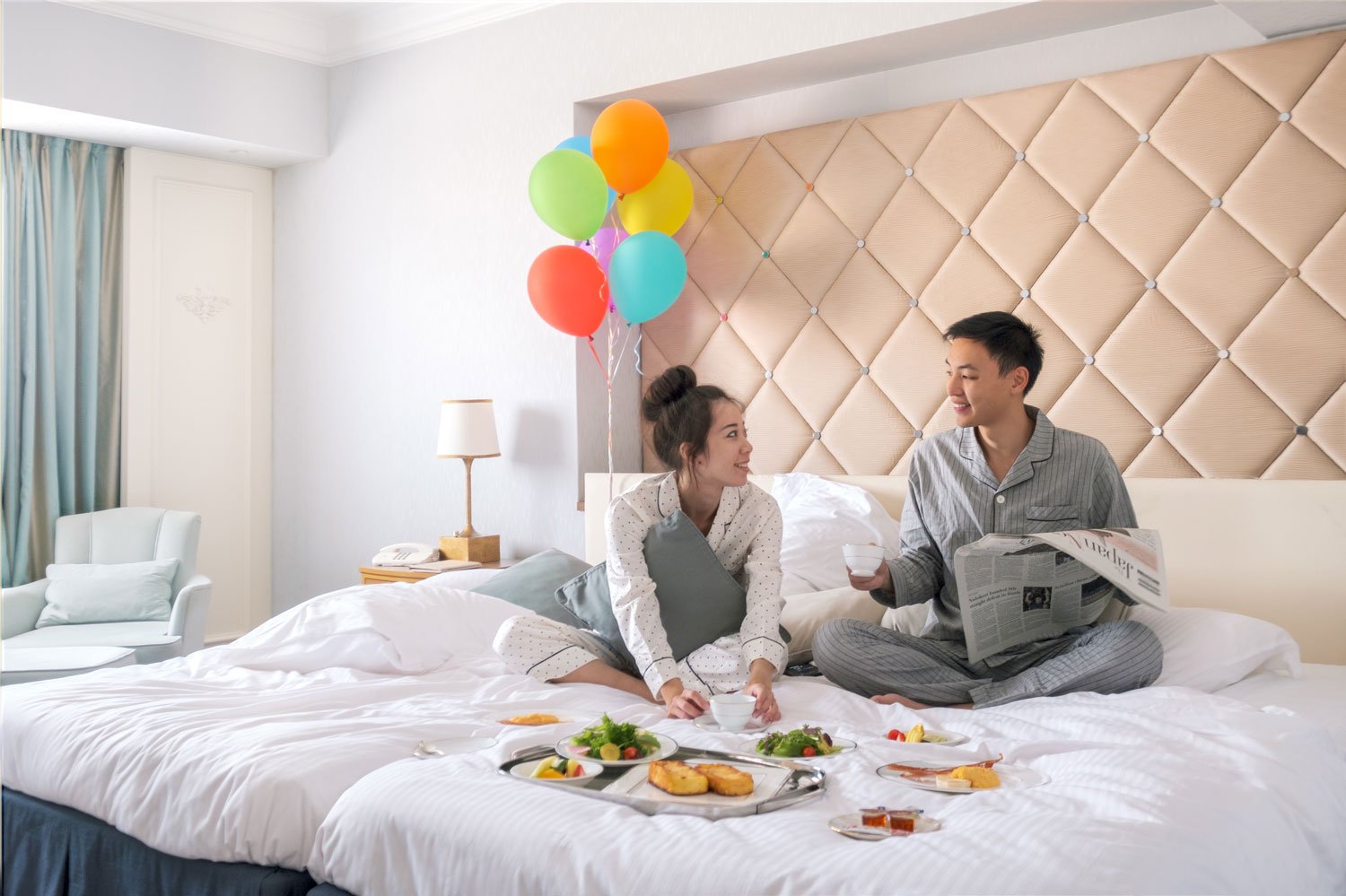 It doesn't matter which room you go for if size is important to you. Both the Executive Suite and Japanese Room are very large by hotel standards. Our Executive Suite faced out onto the front of the hotel and over Disneyland Park, where we even got to enjoy the Disney evening firework show straight from the comfort of our room – bonus points! The Japanese Room we stayed in also had a great view, this time out onto the central courtyard below.

Both rooms shared similar facilities, so the decision as to which room type you go for will really boil down to the bed situation. We personally love sleeping on futons and actually prefer them over normal beds. But throughout our time in Japan we've had some very bad experiences where the futons were much too thin, resulting in a painful back after just one night. Thankfully this was not the case with Hotel Okura Tokyo Bay as their futons were lovely and soft.

Facilities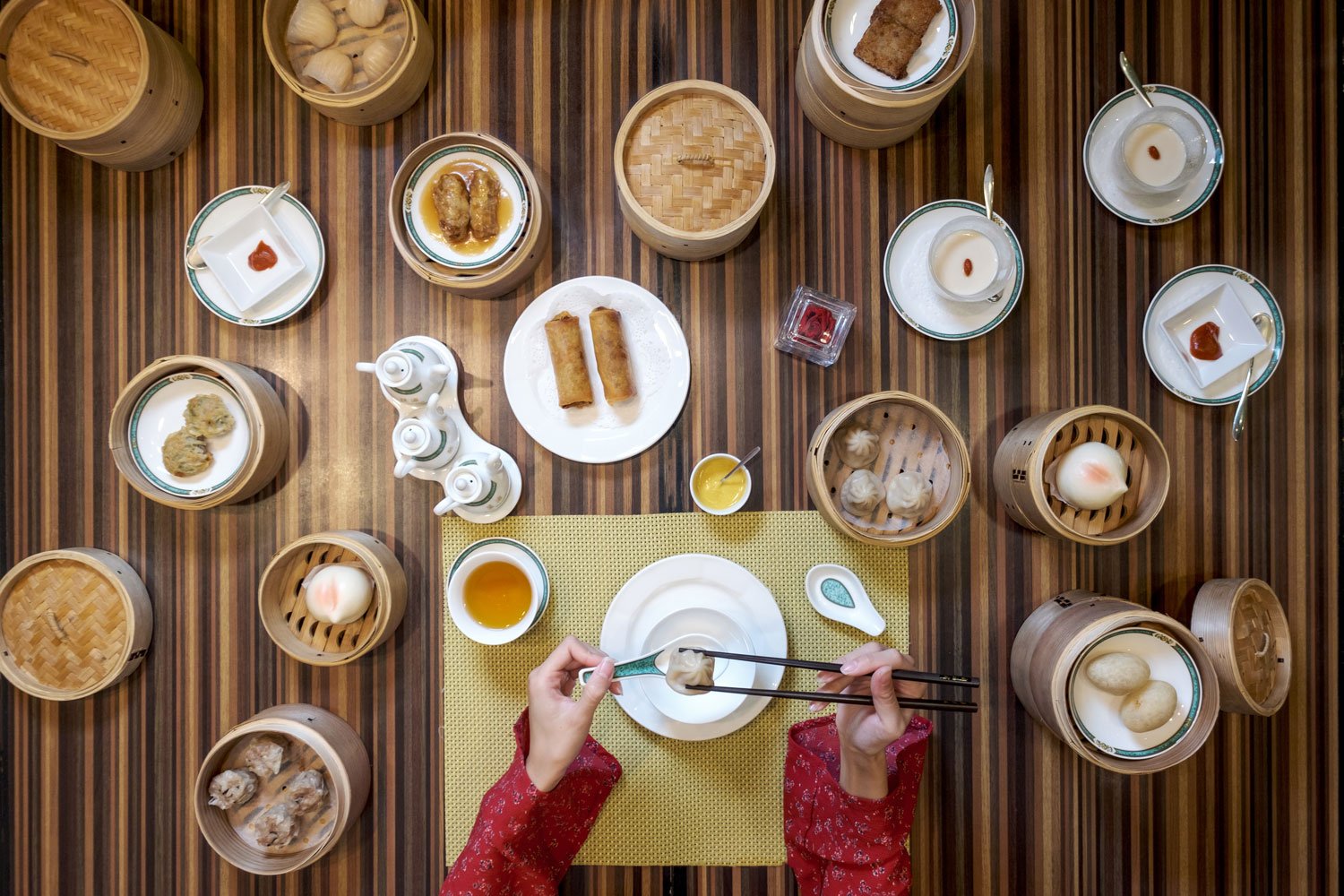 It was great to see Hotel Okura Tokyo Bay had a nice selection of restaurants to choose from as there are very few dining options outside. During our stay, we enjoyed the Japanese breakfast at Washoku Restaurant Hagoromo, dim sum at Tokhalin Chinese Restaurant and the Wagyu set meal at Fortana Restaurant. All were delicious but we were especially impressed with Tokhalin as it's hard to find decent Chinese cuisine in Japan.

Other facilities available at the hotel include a cocktail bar, pool, gym, spa and the central courtyard which we was great for winding down after a busy day exploring.

Summary
Selecting a hotel to stay in Tokyo can always be challenging especially if visiting Disney is in your itinerary. But with Hotel Okura Tokyo Bay you can rest assured that you'll have everything you could need with a hotel: spacious room, nice location with great transport links, a variety of dining options and finally really, really, really great service.
Looking for a hotel closer to Tokyo city centre? Read our review on Grand Nikko Tokyo Daiba