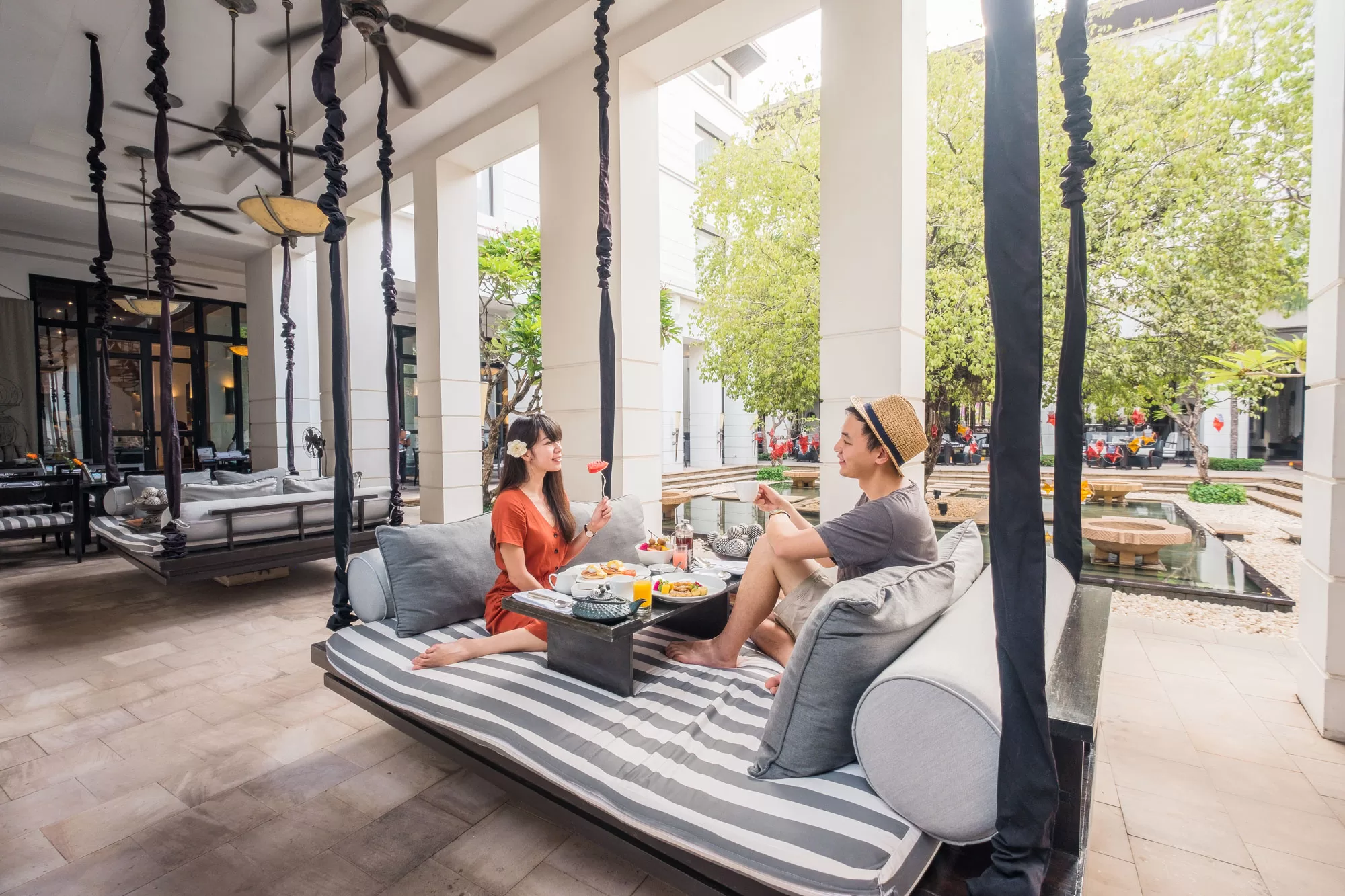 Cambodia is a country where money can go just that little further. So we decided to check out Park Hyatt Siem Reap, one of the city's top luxury hotel offerings.

Disclaimer: Our time at Park Hyatt Siem Reap was sponsored but all words and comments in this post are our own.

Location
Hotel location doesn't get much more central than Park Hyatt Siem Reap. Many of the cities greatest offerings: street markets, restaurants, trendy cafes, pub street etc. are all just a stone's throw away. When you're in a country as hot as Cambodia, you'll be thankful that you're not walking or travelling far in the sweltering heat.
Design and Service
It's not often you'll find us commenting on a hotel's exterior because, frankly, there's usually little to say. But we were really impressed by Park Hyatt Siem Reap. The architecture seems to have taken inspiration straight out of the Art Deco era – angular, clean, exotic and of course, luxurious.

At the hotel, we were greeted by a friendly member of staff who helped us with our bags before guiding us to 'The Living Room', Park Hyatt Siem Reap's elegant bar area. Within minutes of our arrival, we were relaxed and sipping our complimentary drinks while staff members handled our luggage and check in – fantastic start to our stay!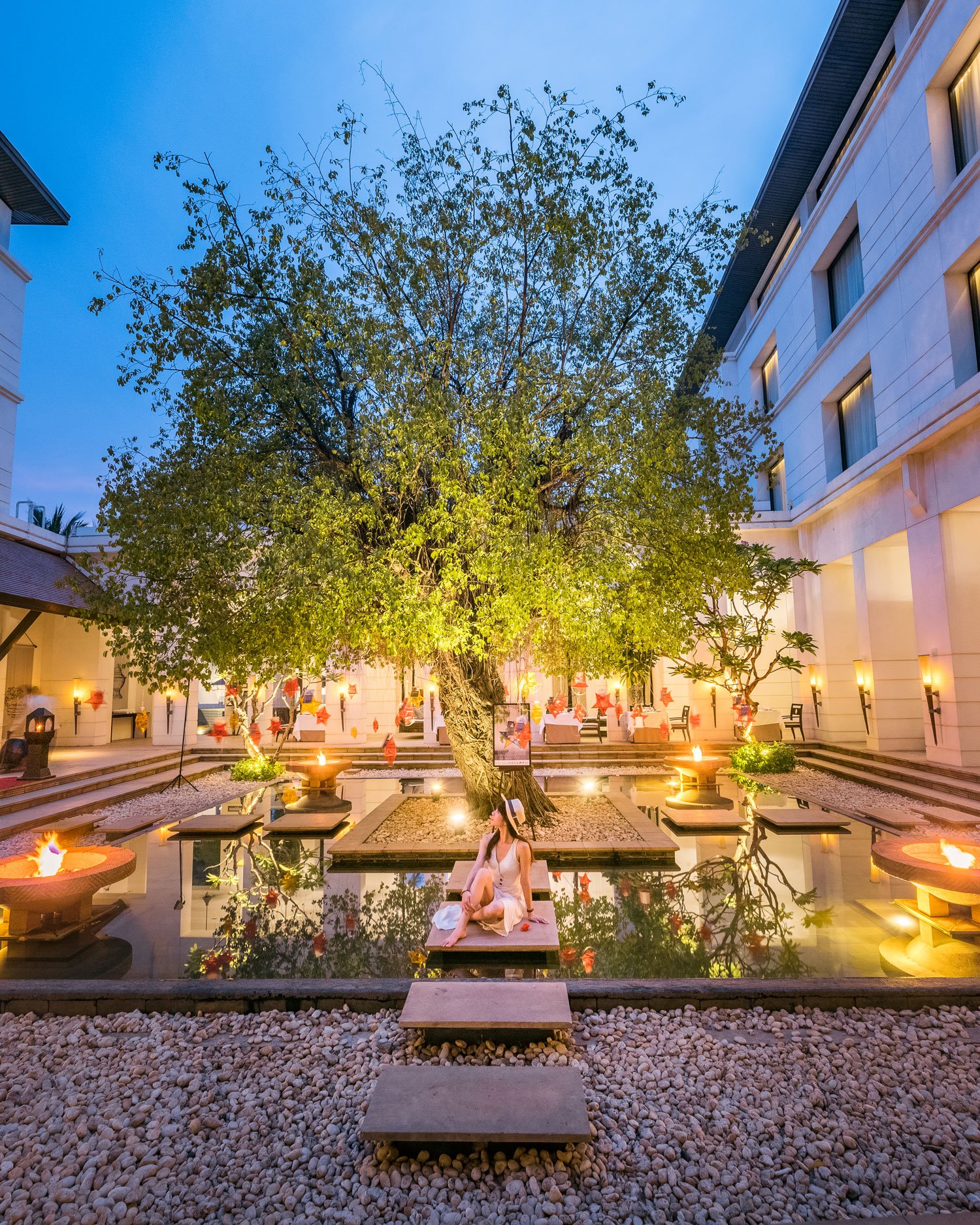 Much like the architecture outside, the interior continues with an art deco style but with hints of Cambodian flavours throughout. Our favourite part of the hotel being the courtyard which features a beautiful banyan tree in the centre.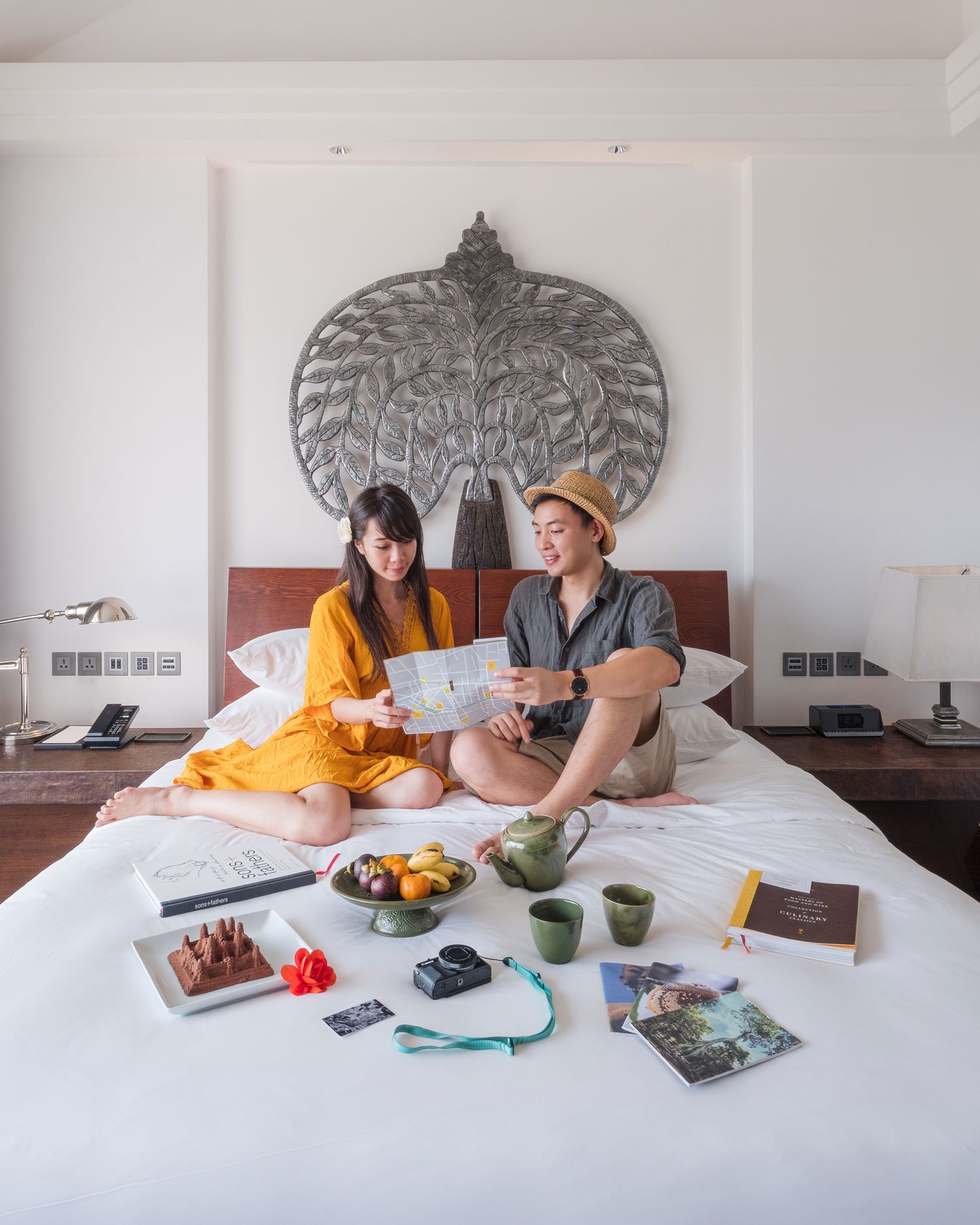 For our stay, we were offered the Park Deluxe Room. The room uses natural tones and materials which reflects the Cambodian aesthetics. Other features include a living room space, walk-in wardrobe and massive flat screen TV which swivels 360 degrees – allowing viewing from any angle. Our room also had a lovely view down onto the courtyard below.

Facilities
We were surprised to learn that this hotel had two pools, one freshwater and the other salt water. We personally preferred the freshwater as it was a lot larger and we loved how it had palm trees and other jungle greenery surrounding it.

Food-wise guests can either dine at the aptly named "The Dining Room" which offers buffet breakfast, lunch and dinner; or The Living Room for lighter foods and snacks. We really enjoyed the breakfast at The Dining Room which gives guests a small but delicious selection of both Western and Asian choices. The breakfast experience was made all the better as we got to enjoy our food on the chic sofa swings.

Later on in the evening we enjoyed a cultural dinner at The Dining Room where we got to watch Khmer Martial Arts, traditional dance and listen to traditional khmer music while we chowed down on some delicious grub. The cultural dinner is available every other day.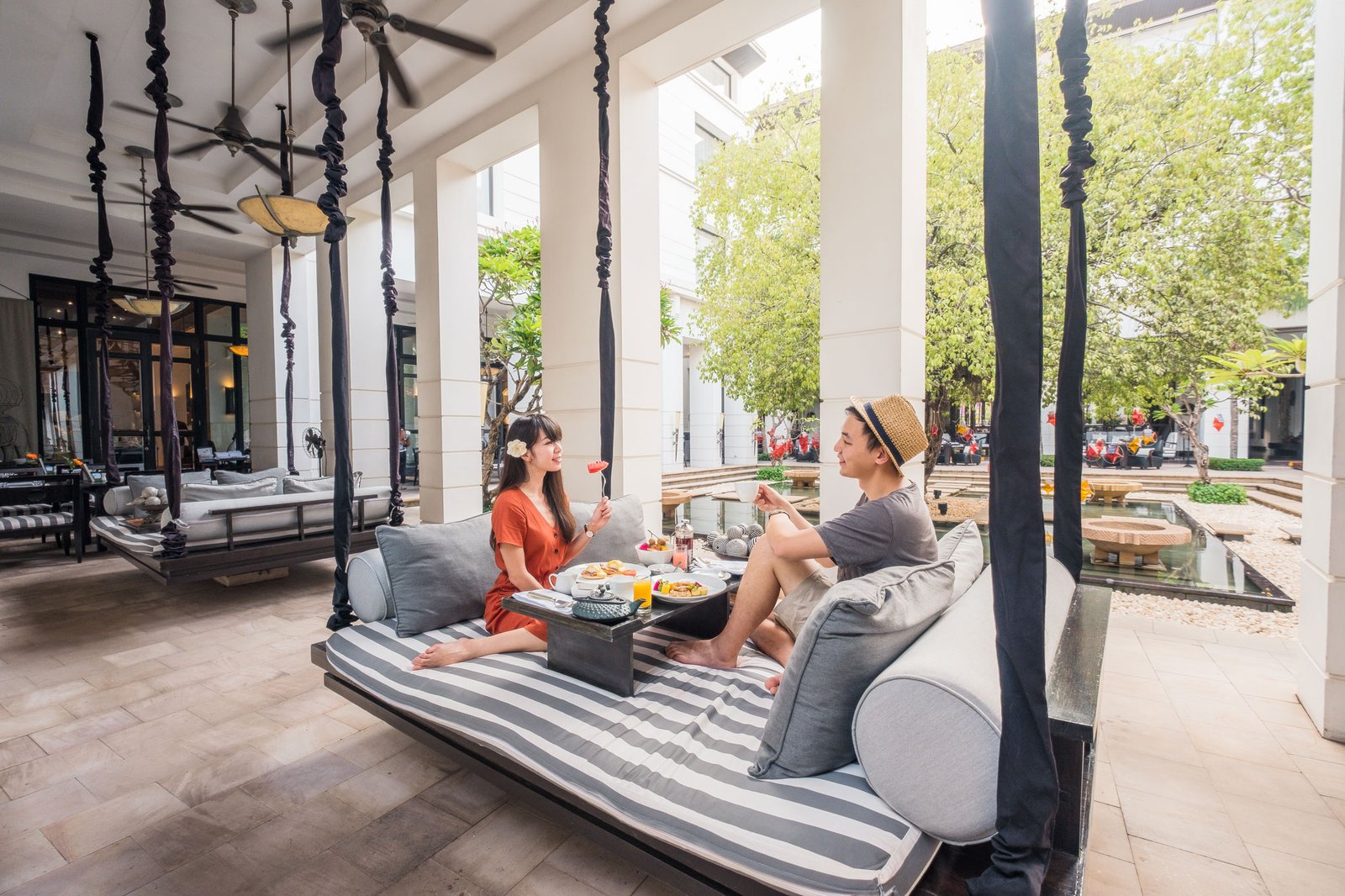 Our Park Hyatt Siem Reap experience wouldn't have felt complete without the spa massage. We're not the most experienced when it comes to spa services but as novices we felt instantly at ease. Our masseuses were really patient with us, carefully explaining the benefits of each massage oil while slowly increasing pressure to the point we felt comfortable. It's no exaggeration to say we came out feeling rejuvenated and ready to explore more!

Summary
Park Hyatt Siem Reap is not the Hyatt Group's largest hotel. But what it lacks in size, it more than makes up for in service and experience. Throughout our entire stay, the staff were so friendly and attentive. Although Hyatt is an international brand, Park Hyatt Siem Reap infuses a lot of the local culture through its decor and atmosphere while retaining the high level of service set by brands standard.
Looking for other accommodations to stay around the world? Check out Where to Stay