In our Vietnam Guide, we go through everything you'll want to know before you head off on your own Vietnam adventure, including how long to spend in Vietnam, where to stay and travel itineraries to make your planning much easier.
Vietnam is a country full of adventure with beautiful landscapes, endless delicious food, lovely warm climate, and history and culture to learn and discover. Vietnam really has it all.
Best time to visit Vietnam?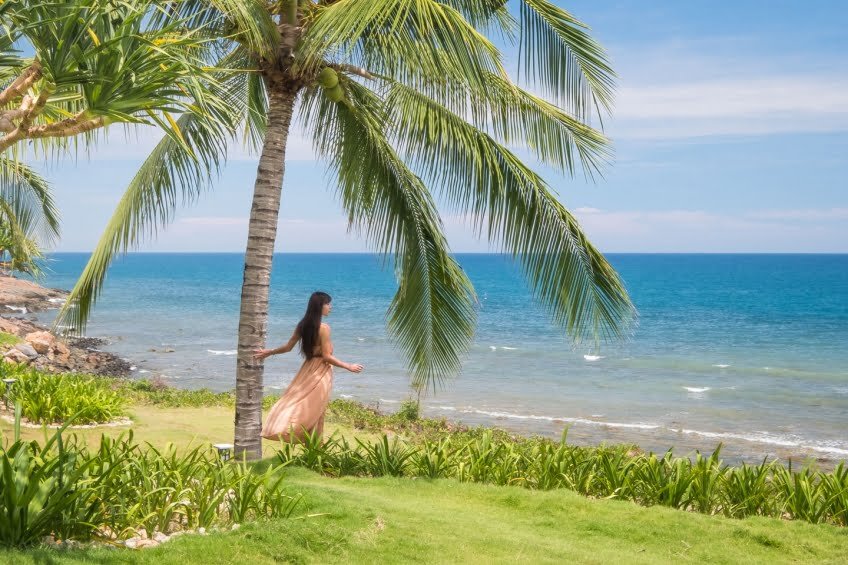 Vietnam has a tropical climate with two main seasons: wet and dry – though the months these seasons occur will depend on which part of Vietnam you're looking at. Up north, the wet season starts in April and lasts until September. The wet season in central Vietnam is between September to November. And lastly, the south experiences the wet season from June to August. As the name would suggest, the wet season expects higher levels of rainfall, hotter and more humid weather as well as higher chances of storms.
The obvious decision might be to avoid the wet season but this mostly coincides with off-peak times which sees cheaper flights and hotel deals as well as fewer tourists around. We were in Vietnam from September to October and besides a few heavy rain showers, it was beautiful and sunny. Unfortunately, the rain showers did end up flooding and cancelling the cave trek we had planned in Phong Nah so it's a good idea to have some backup plans should your itinerary be affected.
How many days for Vietnam?
How many days to spend in Vietnam will largely depend on how much of the country you're hoping to see. We would recommend at least one month if you're planning to visit most of the country, but If you're selective with your destinations it is possible to travel the span of Vietnam in as quick as 2 weeks. For our own trip, we spent 40 days in total which we felt was just right for visiting most locations without feeling too rushed. If we included Phú Quốc island into our travel itinerary then we would have added another 3-5 days to our trip.
Is Vietnam expensive?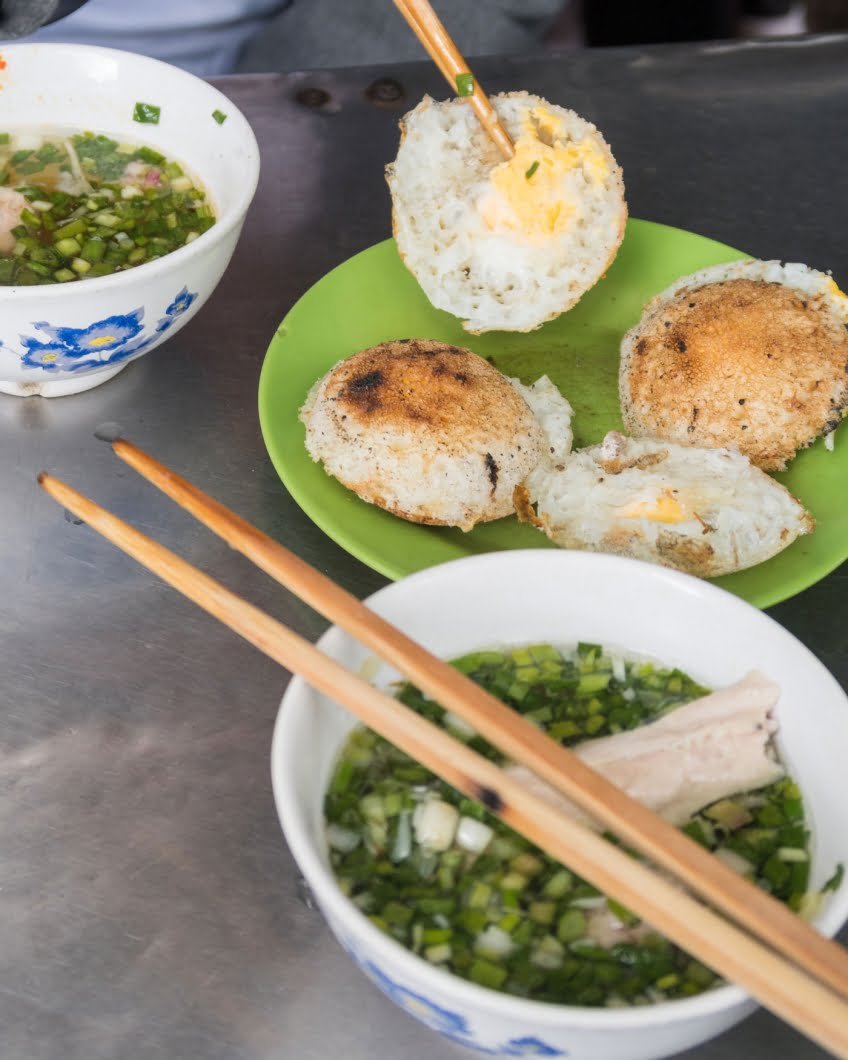 Vietnam is one of the least expensive countries to travel to. Flights are generally cheap with many budget airlines such as Vietjet Air, JetStar and AirAsia operating flights. Your other main expenses will be food, transport inside the country, accommodation and activities – all of which are some of the cheapest we've come across on our travels.
As cheap as Vietnam can be, it's also possible to enjoy a 5-star luxury experience which of course won't come as cheaply but you'll still be getting a very good price if you compare it to a similar experience in another country.
For a simple reference point, you could comfortably live off $40USD per day in Vietnam which typically includes accommodation, local transport, and three meals. There were some days where we were spending as little as $20USD for the both of us.
Transportation
Getting around Vietnam seemed daunting at first but transportation ended up being surprisingly simple and very accessible. Below is a list of transport options and our recommendations on why the option may be right for a particular leg of your journey.
Motorbikes and scooters
Motorbikes and scooters are easily the most popular modes of transportation with both locals and travellers. It offers travellers the flexibility to go at their own pace and make as many stops in as many places as they'd like. It's also one of the cheapest ways to get around as petrol prices are cheap.
Buying your own bike would be better if you're thinking of covering many miles over a longer length of time and you can recuperate much of the cost if you sell your bike at the end of the trip. But renting is also great if you're exploring nearby areas especially in more remote regions.
It should be noted that a Vietnam motorcycle licence is required to ride legally in Vietnam. An international driving permit is not legally accepted even though many motorbike rentals tell you otherwise. So how are so many people riding on motorbikes as they travel through Vietnam? Well, many are likely doing so illegally and are bribing their way out when stopped by the police. But this also means your insurance will not cover you if you get into any accidents – which are unfortunately a common occurrence in Vietnam. We're usually huge fans of getting your own vehicle and travelling at your own pace. But in the case of Vietnam, we personally would not recommend it besides the Ha Giang Loop up in the north for very experienced riders (more on this later).
Flights
If you're really tight on time but still want to cover some distance, then flights are really your only choice. Luckily it's not too expensive to fly domestically thanks to all the great budget airlines. For our own trip, we chose to take a one-hour flight from Nha Trang to Da Nang as we had no stops in between and the distance between the two cities by bus or train would have been very, very long and surprisingly more expensive.
Train
Trains are our personal favourite transport for overnight and longer journeys as they're a great medium at being cost-effective and time-efficient. Having said that, main train stations linking major cities together were often stationed outside of the city centre which makes them somewhat of a hassle to reach them in the first place.
You'll have four options when booking trains in Vietnam: hard seat, soft seat, hard sleeper and soft sleeper. We generally wouldn't advise opting for the seat options if you're travelling long journeys, especially when they're overnight. And for shorter journeys, we would recommend an alternative transport option. Hard sleepers have 6-bed berths in a carriage and the beds are, as the name suggests, hard. The soft sleepers have 4 softer beds in one carriage which provide a little more privacy. We opted for the soft sleeper on our overnight one to two-hour journey between Hue to Ninh Binh as the cost between the soft and hard sleepers wasn't much (at the time of writing £2 extra if booking a month in advance) and the extra comfort and privacy was well worth it.
Bus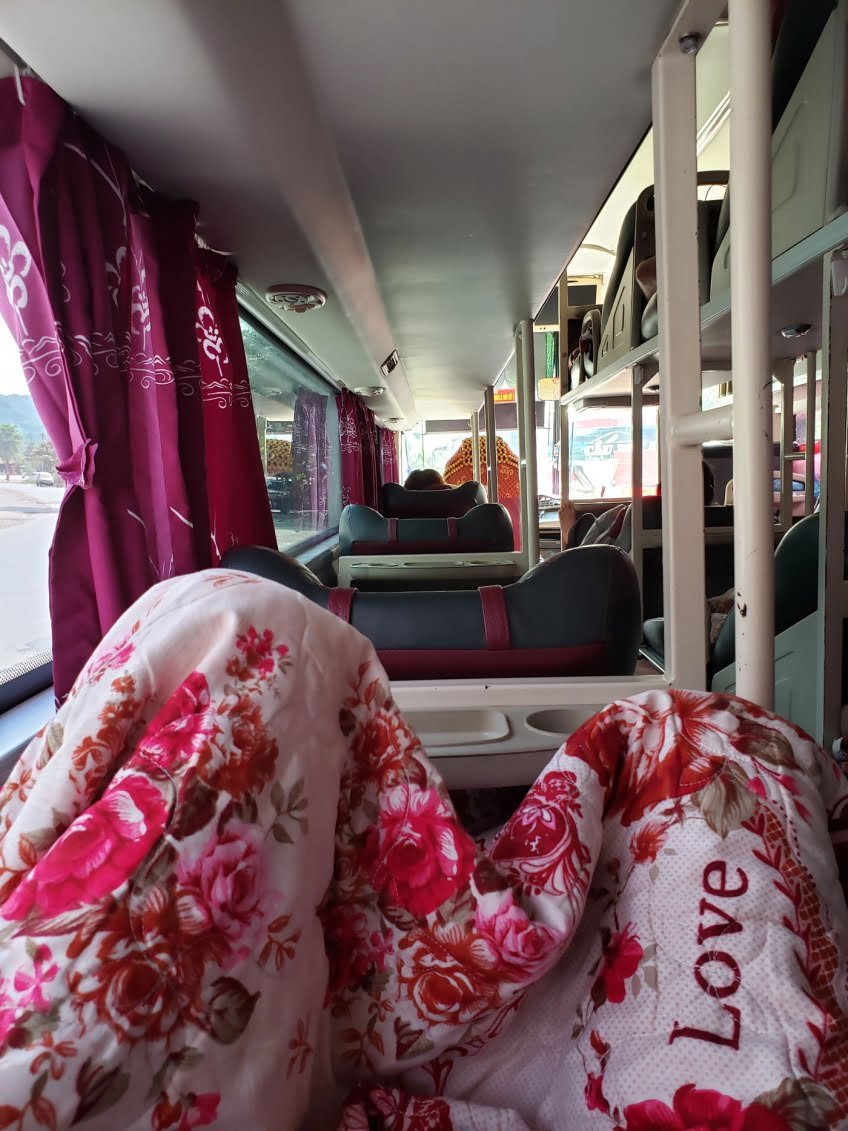 Buses were by far our most used transportation during our time in Vietnam thanks to their cheap prices and generally convenient pickup and drop off locations. Most of the buses we took came in a sleeper style for longer journeys and a minivan for shorter ones – both weren't too bad in terms of comfort but taller passengers may find space a little limited.
Before arriving in Vietnam we kept hearing/reading about all the horror stories travellers had from their own bus journeys but we're glad to say ours were mostly fine. The only problem we had was on our bus journey from Ho Chi Minh City to Mui Ne where our bus driver (who knew beforehand our drop off location) dropped us off in the rain with our bags on some random street 2 hours walk away from our destination. It was a very quiet part of town but we were lucky to flag down a passing taxi which saved us the walk.
Grab/Taxi
Last but certainly not least for transportation is Grab. If you're not familiar with Grab, think of it as the Uber of South East Asia but with the extra option of choosing a ride on the back of a motorbike. Prices are very cheap and we found ourselves using it very often when travelling within a city.
You just need to download the app, do a simple registration and you're on your way – the app literally works the same way as Uber. We highly recommend using Grab over a standard taxi as it saves you from language barrier problems and having to be cautious of taxi scams which were once rampant in most of Vietnam's major cities.
One scam we did come across when using Grab were people pretending to be Grab drivers by holding up Grab signs and even wearing Grab logo hats (note Grab drivers actually don't need to wear these hats) outside of popular tourist spots. We did jump in one of these cars one time as our initial booked Grab was taking a very long time (presumably lost) and we were offered a cheaper price by the fake Grab driver. But the drive did not feel safe at all, our driver seemed more occupied with talking to someone over the phone than keeping in his lane of the road. To make things worse, he kept turning round to ask for money even though we weren't even halfway through the journey. Sounds obvious but make sure you're only booking rides through the app if you're looking to use Grab.
Unfortunately, Grab isn't available across the whole of Vietnam, though we were told by a Grab driver that its reach in the country is growing. If you find yourself in a location without Grab then your next best option would be to get your accommodation to call in a taxi.
Safety
In general, Vietnam is a safe country and most travellers have trouble-free trips. Almost every Vietnamese local we came to meet were very kind and always happy to help if we had questions or lost our way. But precaution to pickpockets, scams and general safety should be exercised, just as they should in most places in the world.
The most significant concern for safety comes from driving a vehicle in the country. As mentioned earlier in our Vietnam Guide, the roads are very busy and collisions and crashes are common. Crossing the busy roads of Hanoi and Ho Chi Minh (without traffic lights) will be daunting and dangerous at first but after a few goes you'll quickly understand when to go and when not to.
The recommended vaccines for Vietnam include Hepatitis A, Tetanus, and Typhoid. A full course of Rabies pre-exposure vaccine would be a good idea to complete before going as wild monkeys, stray dogs and rats can all be infected. For more information on vaccines for Vietnam check out travelhealthpro.org.uk
Itineraries
Below we've created several itineraries we would recommend depending on the number of days you have available for travel. Please note, the itineraries have been created through a combination of how many days we think you'll want to spend in each place plus how long it takes to travel from one to another.
One week
For those with a week (or less) to travel, we would highly recommend focusing on just one part of Vietnam over covering the whole span. It is definitely possible to go from Ho Chi Minh City to Hanoi in one week but you'll be skipping a lot of great places to do so.
Regarding which section you decide to focus on will depend on your travel preferences. Generally, we would sum them up like this:
North Vietnam: More scenic and natural beauty
Day 1-2: Hanoi
Day 3-4: Ha Long Bay
Day 5-6: Ninh Binh
Day 7: Hanoi
Central Vietnam: Rich history and culture
Day 1: Da Nang
Day 2: Ba Na Hills
Day 3-4: Hoi An
Day 5-6: Hue
Day 7: Da Nang
South Vietnam: Relaxing pace and beautiful beaches
Day 1: Ho Chi Minh City
Day 2: Mekong Delta
Day 3-4: Mui Ne
Day 5-6: Phu Quoc
Note: You'll need to head back to Ho Chi Minh City and take a flight to Phu Quoc island
Day 7: Ho Chi Minh City
Two weeks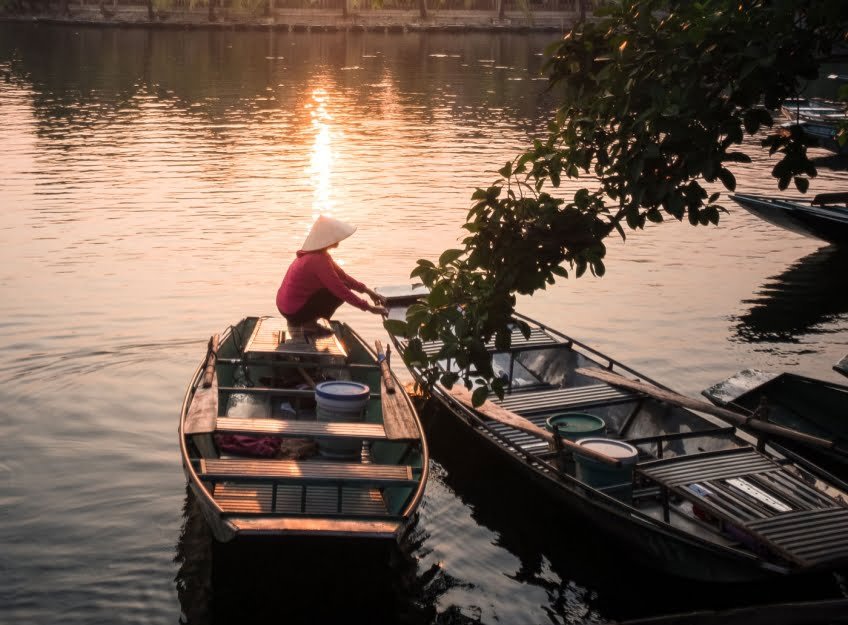 With two weeks you'll have just about enough time to complete the full Vietnam stretch, hitting most of the major places – note, you'll have to move fast!
Day 1: Ho Chi Minh City
Day 2: Mekong Delta
Day 3-4: Mui Ne
Day 4: Nha Trang
Day 5: Da Nang
Note: You'll need to take a flight from Nha Trang to Da Nang
Day 6-7 Hoi An
Day 8: Hue
Day 9-10: Ninh Binh
Day 11: Hanoi
Day 12-13: Ha Long Bay
Day 14: Hanoi
One month
The places we recommend visiting for a month itinerary is very similar to the two weeks but you'll be able to spend more time in each place allowing you to see/do more. If you have more than a month then we'd recommend adding Phu Quoc to the itinerary (recommend 3-4 days) and adding more days to Da Lat, Da Nang, Hue and Hanoi.
Day 1-2: Ho Chi Minh City
Day 3: Mekong Delta
Day 4-5: Mui Ne
Day 6-7: Da Lat
Day 8: Nha Trang
Day 9: Da Nang
Day 10: Ba Na Hills
Note: You'll need to take a flight from Nha Trang to Da Nang
Day 11-12: Hoi An
Day 13: Hue
Day 14-17: Phong Nah
Note: We highly recommend doing one of the cave expeditions which mostly take two to three days.
Day 18-20: Ninh Binh
Day 21: Hanoi
Day 22-23: Sa Pa
Day 24-27: Ha Giang
Day 28-29: Ha Long Bay
Day 30: Hanoi
Start from Hanoi or Ho Chi Minh City?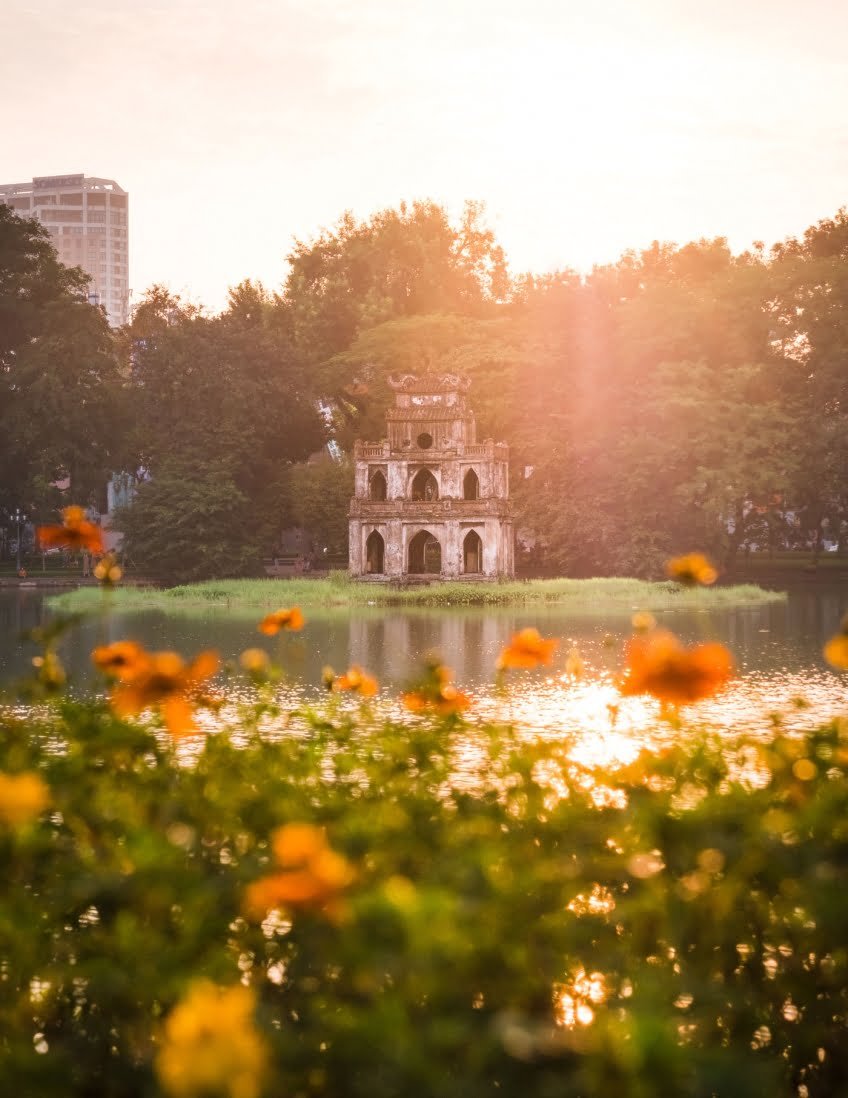 All our full itineraries start from Ho Chi Minh City but it's possible to reverse the journey and start from Hanoi. The reason we chose to start with Ho Chi Minh City for our own trip is that flights into Ho Chi Minh City were simply much cheaper. If you're looking to purchase your own motorbike then we would actually recommend starting from Hanoi as the more popular route is to start from Ho Chi Minh City and end in Hanoi. This means you'll typically find more people selling their bikes in Hanoi (resulting in cheaper prices), and more people looking to buy in Ho Chi Minh City (easier to sell).
Recommended places to stay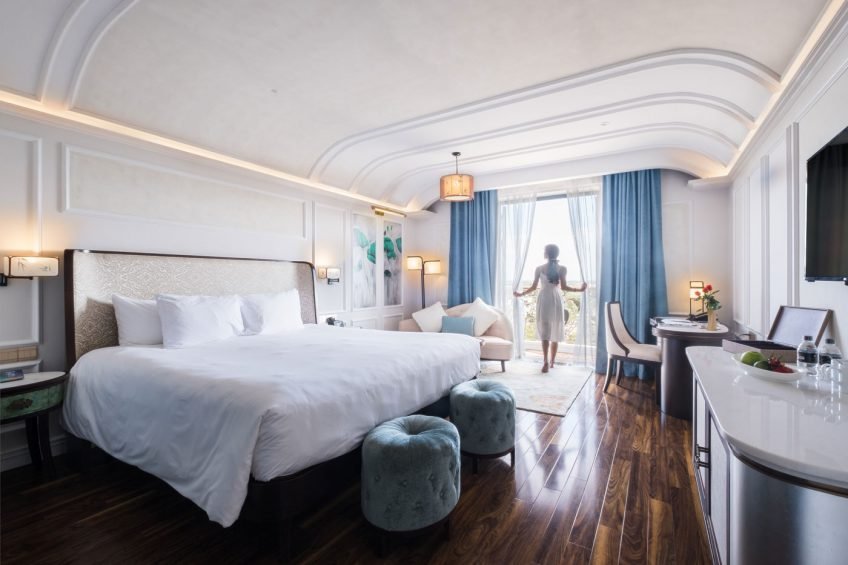 Throughout our entire Vietnam trip, we stayed at some great (and some not so great) accommodations. Here's a list of places we stayed at ourselves and can recommend with links to blog posts we wrote about our stay:
Anything we've missed?
And that's all for our Vietnam Guide! We're working on city guides which include things to do in each place so stay on the lookout for those when they're done. If you think we've missed anything, please drop us a comment or message to let us know and we'll add it in.