Everything you need to know before setting off on your Hokkaido summer road trip – including places to go, where to rent a car, things to know before driving in Japan and useful apps for the road.
---
Before driving in Japan
Road Rules
Driving in Japan is relatively straightforward for anyone who is used to driving on the left-hand side of the road. Driving rules are almost the same as ones you'll find in countries such as the UK. Though, noteworthy differences include the requirement to always stop whenever crossing train tracks (even if traffic lights are green). Another to remember is to give way to pedestrians crossing when turning at traffic lights – both pedestrian crossings and turns at traffic lights can be green at the same time (something not possible in the UK).
Unless you have a Japanese Driving License, you must have an International Driving Permit to legally drive. Another necessity is to have car insurance which covers driving in Japan.
Road Safety
Road users are relatively well-behaved in Japan, making the roads safer in comparison to some other Asian countries. But take extra caution at intersections as the most common danger by road users here is speeding through traffic lights when the light has just turned red.
Road Conditions
Roads throughout the country are well maintained but if you venture into the more remote areas of Hokkaido, roads can become winding and narrow – on the rare occasion you might find yourself driving along sections of gravel or dirt roads.
Expressway tolls
Plug destinations into your GPS systems or Google Map and you'll likely receive warnings that the route passes over tolls. Unfortunately, using any expressways in Japan is relatively expensive but allows you to reach your destination much quicker. If you have plenty of time, we recommend taking alternative routes as not only will you be saving money, the roads are typically much more scenic – be aware that drive times can increase as much as one or two hours on these roads. Built-in GPS systems in your car and Google Maps can show alternative routes which avoid tolls altogether.
ETC Card
If you decide to use expressways, you're able to use cash, card or ETC Card to pay. ETC Cards allow you to breeze through as payments are recorded automatically as you drive through tolls. Expressway Pass programmes are available when using ETC, these are a cost-effective solution if, and only if, you're thinking of using expressways multiple times during your trip. We decided to avoid expressways altogether so we decided not to go for it.
Mapcode
Japan addresses use a fairly complicated system for postcodes/zip codes. So typing full addresses into the in built GPS systems can get tedious. Instead we recommend searching for mapcodes which is a system widely used in Japan. We used japanmapcode.com/en to search for mapcodes of all our destinations. On the off chance this website doesn't generate a mapcode, do a quick google search with the name of the destination followed by 'mapcode' and this will bring up the correct results. Japanese GPS systems are also able to search addresses by telephone numbers which is really useful plus a little more accurate if you're looking to reach a specific hotel, restaurant or business.
---
Renting a car
Most airports will have car rentals available, but for the best prices head into main cities such as Sapporo. If you're travelling during peak seasons you might also want to book ahead to avoid disappointment.
We recommend using sites such as www2.tocoo.jp/en/ to best compare prices across multiple car rental companies. Cars can be picked up and dropped off at different locations but do expect an extra fee for doing so.
Almost all cars have the option to come equipped with a gps navigator but unless you understand Japanese you'll need to look out for those which specify they have an English option. www2.tocoo.jp/en/ clearly has this indicated on their website.
There a several types of car you can choose from, but we always opted for the 660cc and compact car options as these were fine for just the two of us and these options were far cheaper than the rest. Something to note, Japan has very few manual shift cars. Even when we opted for a manual car we were always provided an automatic version. Not a big deal for some, but came as a little surprise to us as at the time neither of us had ever driven an automatic car.
When booking online, or later when picking up your car, you will have the option to purchase car insurance if you haven't done so already. Multiple levels of insurance coverage are available and all information is provided in English.
At the end of your road trip you must fill the petrol tank to full capacity before handing back the car. Receipt of payment will be required as evidence.
---
Places to go
Sapporo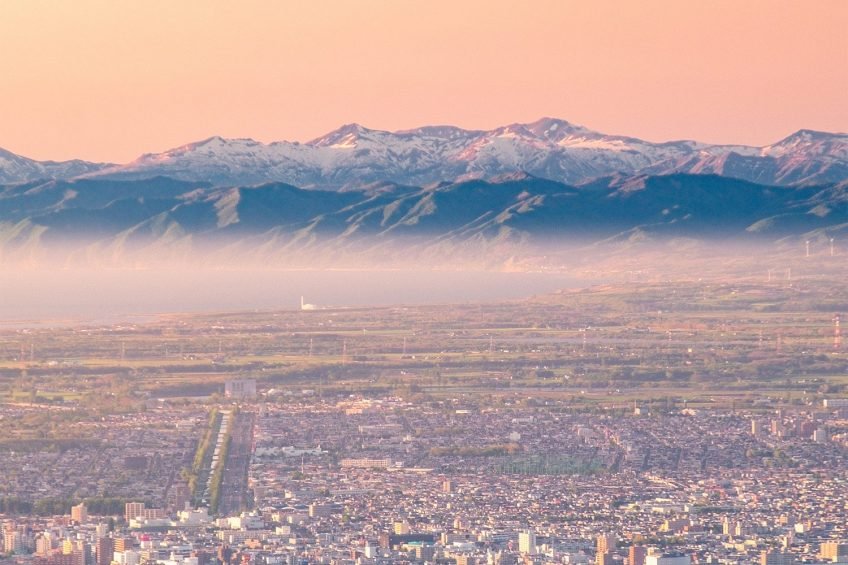 Likely to be your starting point for the road trip but don't drive off without first visiting Mt Moiwa and its beautiful views over Sapporo. You can take the ropeway (¥1,700 for roundtrip) or hike just over an hour to the top – stay for sunset and you won't regret it!
Otaru
A port city well known for its canal and glasswork. Due to its relatively close proximity to Sapporo, this is often the first destination for road trippers. Check out Sankaku Central Market for some affordable fresh seafood. If time permits, we recommend driving a little further out of town to the Hiyoriyama Lighthouse. This a lovely scenic spot to wind down for the day.
Drive from Sapporo: 37km (1 hour)
Mapcode: 164 689 502*58 (town), 493 841 255*10 (Hiyoriyama Lighthouse)
Shakotan Peninsula
The Shakotan peninsula is a mountainous region which features some of the most beautiful coastlines across Japan. Our favourite viewing spots include Cape Shakotan (Shimamui Coast) and Cape Kamui which are about 40 minutes drive apart from one another. At Cape Shakotan you can make your way down to the pebble beach to get a closer view of the coastal rock formations and dip your toes in the crystal clear water. You won't be able to reach the water at Cape Kamui, instead, you can walk along trail which stretches all the way out to the tip of the cape. At the end is a viewing point to see some peculiar shaped rocks sitting in the sea.
As expected for a coastal area, Shakotan is well known for its incredibly fresh seafood, most famous being the local fresh sea urchin. For most of the year, harvesting sea urchin from the area is banned. But the ban is lifted only during the summer season (June-August) so you'll be able to chow down on delicious sea urchin bowls at many of the local restaurants.
Drive from Otaru: 60km (1 hour 20 mins)
Mapcode: 932 747 565*71 (Cape Shakotan), 932 583 281*82 (Cape Kamui)
Niseko
Continue West from Shakotan Peninsula and you'll reach Niseko. During the winter season, this town is packed with skiers and snowboarders but in the summer months it becomes a little bit of a ghost town. Why you might still want to make a visit during the summer season is to climb Mt Yotei, a mountain which has been nicknamed the Fuji of the north.
Also, if your visit falls early Summer (mid-June), you can make a pit stop in neighbouring village Kutchan to see Mr Mishima's Shibazakura garden. It's free to go and still the most impressive garden we've come across on our travels.
Drive from Shakotan: 92km (1 hour 50 mins)
Mapcode: 398 202 267*17 (Niseko), 398 569 276*13 (Mr Mishima's Garden)
Noboribetsu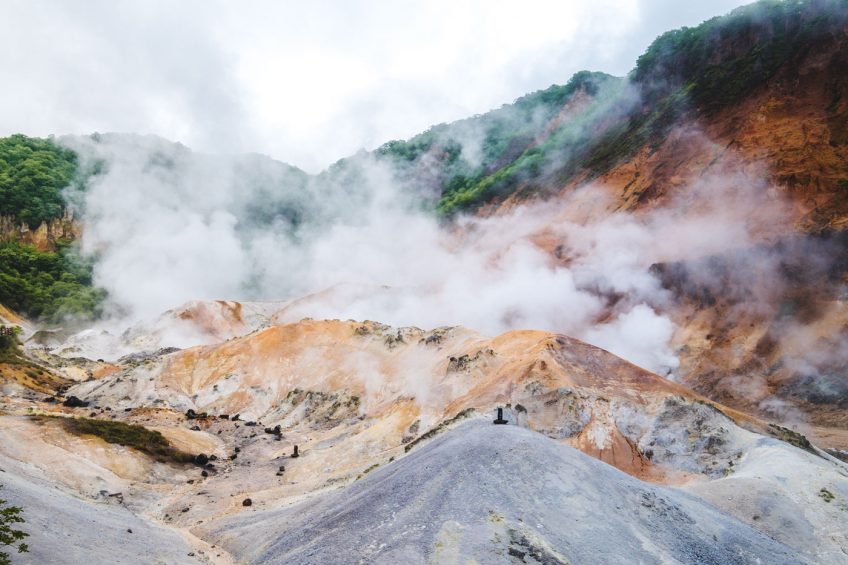 Noboribetsu is famous for its natural hot springs thanks to the volcanic activity around the vicinity. The town of Noboribetsu has little to offer but most come for Jigokudani (Hell's Valley), a crater which displays a dramatic landscape shaped by volcanoes – its name comes from its visual resemblance to hell itself.
A short walk from Jigokudani is a natural hot spring lake which you can dip your feet in. After a day of exploration, we also recommend relaxing at one of the nearby onsens.
Drive from Niseko: 85km (1 hour 50 mins)
Mapcode: 603 288 368*85 (Jigokudani)
Asahikawa/Asahidake
Moving onwards to central Hokkaido. The first stop to make is Asahikawa, Hokkaido's second largest city. If you're coming from Noboribetsu then this will be the first of the long drives you'll be making. But it'll be worth it as Asahikawa has a few of our favourite ramen offerings across the entire country: Asahikawa Ramen Aoba, Ramen Santouka and Shoga Ramen Mizuno.
After slurping down some noodles, head further inland to Asahidake to hike up Hokkaido's tallest mountain. If you're not up for hiking you can take the ropeway (2,900 yen round trip) to the halfway point where you see steam vents emitting volcanic sulphur gases. In the early summer periods (and depending on weather) you may still get the chance to see the mountainside covered in snow. To reach the very top you will need to put in some legwork but it's definitely worth the climb. It takes 2 hours to the summit but remember to cater time for the descent so that you're in time for the last cable car back. Check the ropeway timetable here.
Drive from Noboribetsu: 260km (5 hours)
Mapcode: 79 374 187*11 (Asahikawa), 796 897 329*00 (Asahidake)
Furano/Biei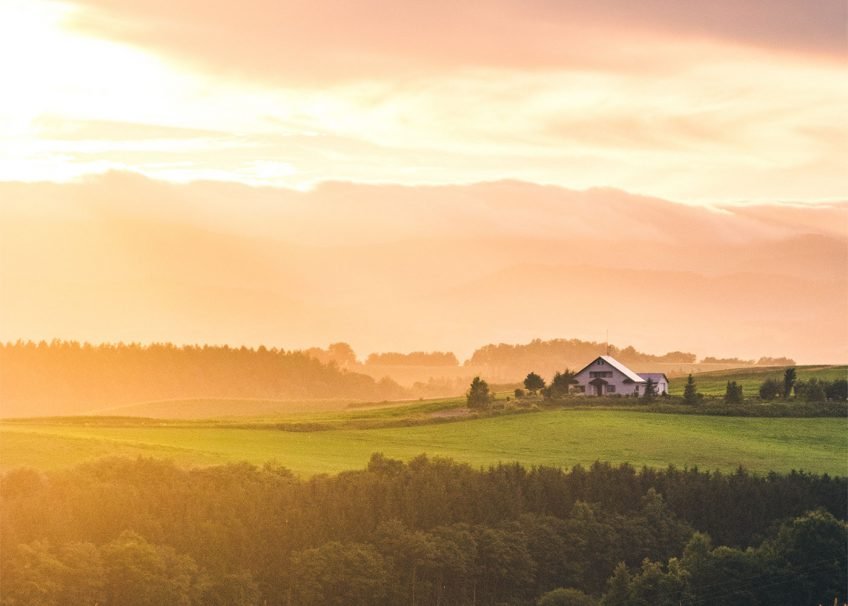 Furano and Biei are undoubtedly the stars of Hokkaido during the summer months. Between the city of Furano and the town of Biei you'll find vast stretches of beautiful farmland and fields after fields of lavender and other blooming flowers.
Furano has Farm Tomita which is the number one place to see the lavender fields but this also makes it the most crowded – it took us almost an hour just trying to find a parking space. What's great about Farm Tomita is that Choei Lavender Farm and Tomita Melon House are all a short walk away so you'll have plenty of activities in one area.
All the farms around Furano are worth checking out but if you're short on time we'd recommend heading straight to Hinode Lavender Field. Hinode offered, in our opinion, the most beautiful fields in the most beautiful setting but with much fewer crowds.
From Furano, it's a 45 minutes drive to Biei but the time it takes will heavily depend on traffic for the day as it's pretty much single lane the entire way. Biei ended up being one of our favourite spots along the road trip. Here you can find the amazing Shirogane Blue Pond and Shikisai No Oka flower fields, but the highlight for us was renting a couple of bikes and cycling Patchwork Road and the other cycling routes.
Drive from Asahikawa: 57km (1 hour 10 mins)
Mapcode: 349 001 673*88 (Furano), 349 276 804*00 (Farm Tomita), 349 463 281*57 (Hinode), Biei ( 389 011 284*77), 349 569 814*88 (Shirogane Blue Pond), 349 701 188*52 (Shikisai No Oka)
Shiretoko
On the very eastern side of Hokkaido, you can find one of Japan's most unspoiled national parks – the whole area has been listed as a world heritage site and is home to many wildlife including deers, foxes and brown bears. Highly recommend picking up a bear bell before heading over to this area as bear sightings are common. The drive from Furano is another very long drive, so take plenty of breaks along the way.
Unfortunately, we caught some terrible weather during the few days we were in the area, this made it a little unsafe to be out exploring the trails. Determined not to waste the very long drive out here we still visited Oshinkoshin Falls, Shiretoko Five Lakes, Oronko Rock, and Kamuiwakka Falls – catching a few breaks of sunshine here and there.
Drive from Furano: 286km (4 hours 50 mins)
Mapcode: 642 575 095*00 (Shari Town), 894 727 261*11 (Oshinkoshin Falls), 757 730 522*11 (Shiretoko Five Lakes), 894 854 490*74 (Oronko Rock), 757 826 797*00 (Kamuiwakka Falls)
Lake Kussharo and Lake Mashu
Much less visited by international tourists but popular with local travellers, Lake Kussharo and Lake Mashu should make your itinerary list. Both are beautiful crater lakes formed by volcanoes, no rivers feed them so are 100% replenished just by rain and melted snow. This makes them incredibly clear and blue.
Before reaching the lakes, you'll want to make a quick pit stop at Sakura Falls which conveniently happens to be along the way. Sakura Falls is a really unique waterfall not for its beauty but because around early July to early August you will find hundreds of Salmons swimming upstream and attempting to jump the falls. The scene was like something straight out of a Nat Geo documentary!
Onwards to Lake Kussharo. There you will find a few free public onsens including Ikenoyu, Kotan Onsen and Sunayu. These are shared public onsens so swimwear is permitted but do expect elderly locals to bathe naked (especially males). Sunayu is a little different to the other two in that the heated water is found underneath the sand. Visitors will need to dig a little hole for the water to surface – careful though as the water can get very hot the deeper you dig.
Drive from Shiretoko: 60km (1 hour 20 mins)
Mapcode: 932 747 565*71 (Cape Shakotan), 932 583 281*82 (Cape Kamui)
Extra places
Hokkaido is a massive region so getting round to all the spots above can take around two weeks. If you have additional time, you may consider including the following destinations to the road trip itinerary:
Wakkanai – the most eastern point of Japan and gateway to Rishiri Island
Obihiro – famous for it's viewing platform where you can often witness a sea of clouds
Hakodate – one of the most famous night views of Japan
---
Where to stay and park
Accommodation is widely available across the whole of Hokkaido with options ranging from hostels to luxury hotels and Airbnbs. But most road-trippers will choose to hire a campervan which they sleep in when parked at Michi-no-ekis (road stations). It's completely free to do so and a great way to meet others on the road.
There are literally hundreds of Michi-no-ekis scattered across the island, all of which have toilet facilities but you'll even find some offering free Wi-Fi, restaurants, onsens, and Combinis. Visit michi-no-eki.jp/stations/english to find out more.
Handy Driving Apps
Besides Google Maps and Google Translate, the two following apps were really useful during our two-week road trip. Apps are available on both the iOS App Store and the Android Play Store.
Drive Hokkaido!
This app shows all the different landmarks and things to do within each region of Hokkaido. It also has a useful function which shows nearby gas stations and combinis and Michi-no-Ekis.
Hokkaido Michi-no-Eki Go
Although Drive Hokkaido! helps find nearby Michi-no-Ekis, we noticed it wasn't the complete listing. This app will have every single Michi-no-Eki marked including the facilities each one offers.