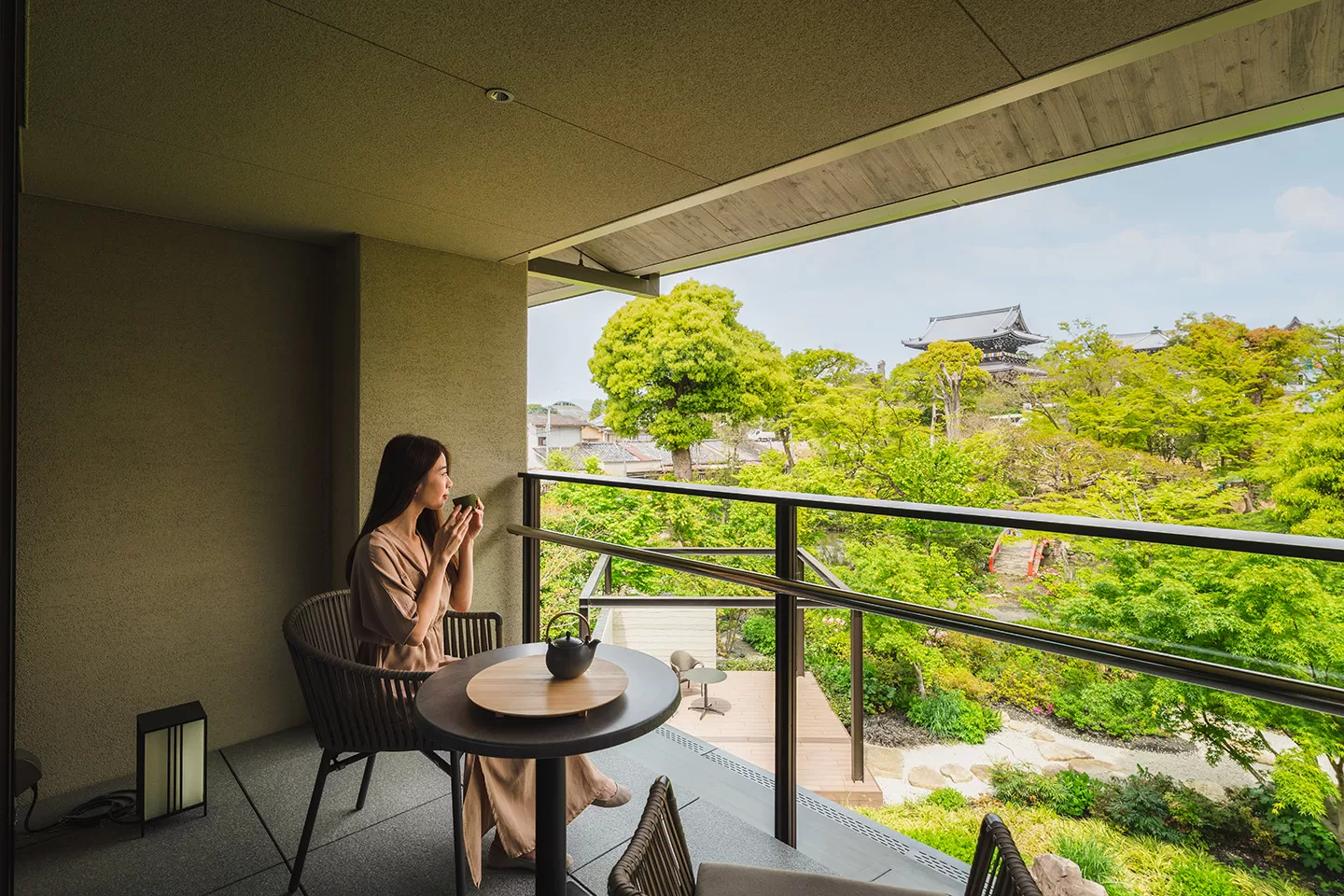 Kyoto is a city of rich history, serene temples, and stunning gardens. Amidst the cultural wonders of Kyoto, Hotel Okura Kyoto Okazaki Bettei sits in a tranquil neighbourhood, offering a luxurious hideaway.
Disclaimer: Our stay at Hotel Okura Kyoto Okazaki Bettei was hosted but all words, comments and thoughts in this post are our own.
Things we love:
In a quiet neighbourhood of Kyoto
Nearby main attractions
Stunning property
Excellent service
Location
Hotel Okura Kyoto Okazaki Bettei is located in a rather unique neighbourhood of Kyoto, the Okazaki district is just down the road from points of interest such as Heian Shrine, Nazenji Temple and Kyoto City KYOCERA Museum of Art; yet it's also next door to Shirakawa Canal which is peaceful and serene.
Property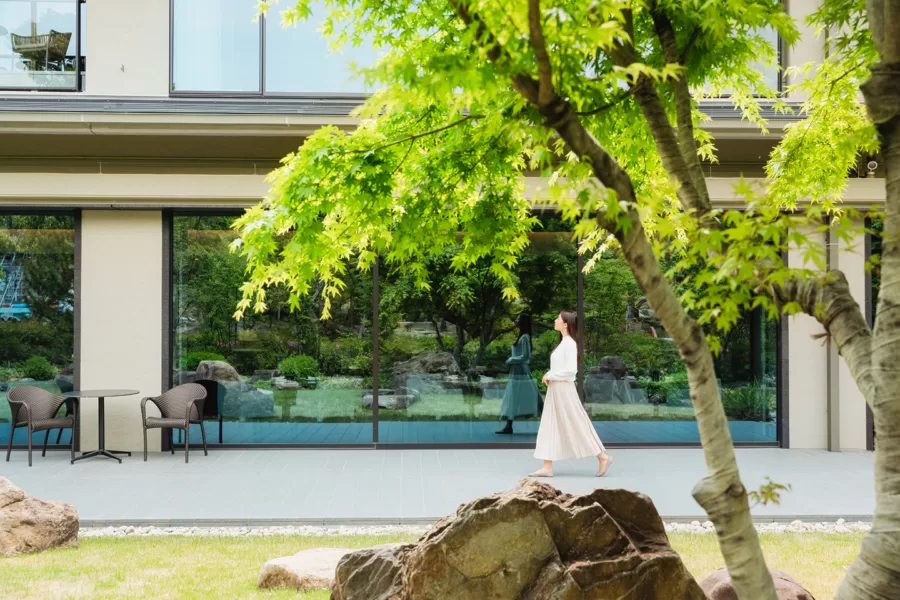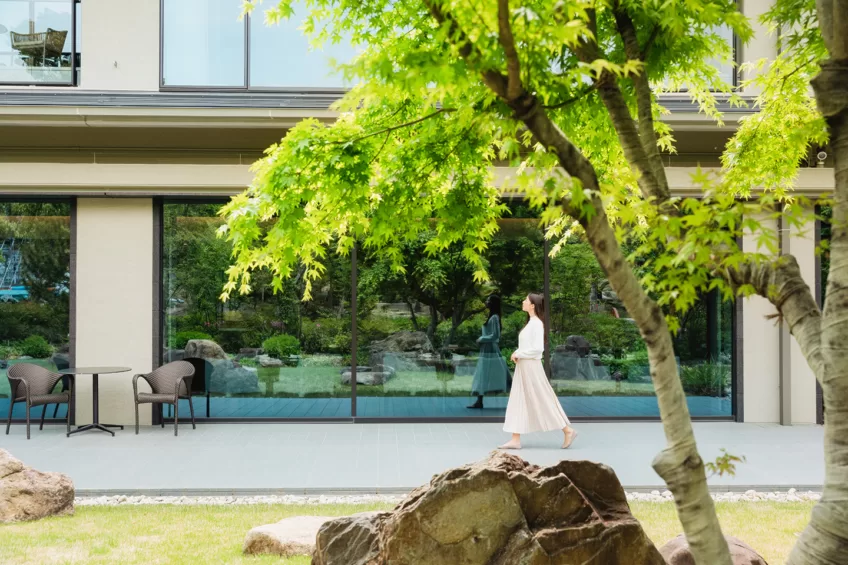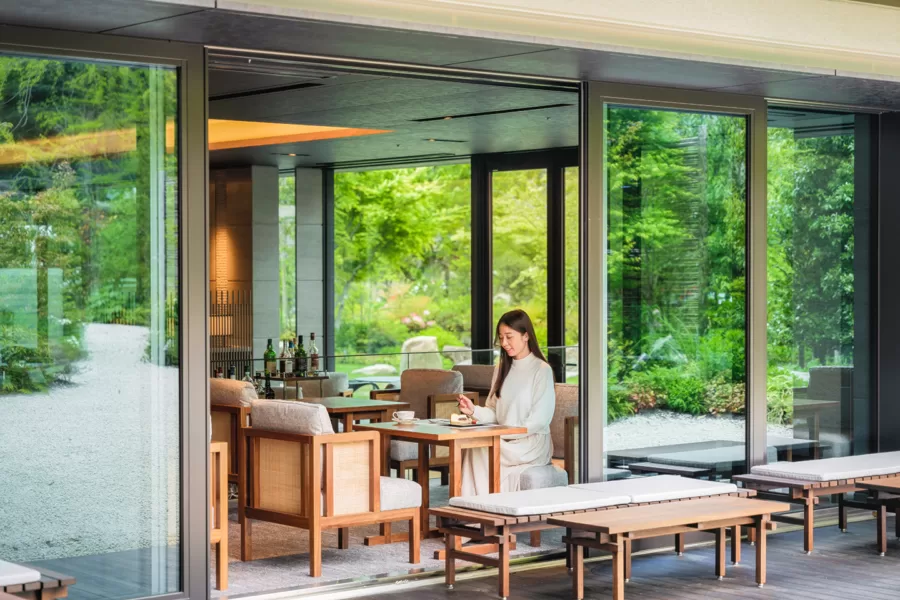 Hotel Okura Kyoto Okazaki Bettei opened its doors in 2022 with a tasteful fusion of modern architecture and traditional Japanese design. Throughout the hotel, you'll find examples of advanced crafts by the project unit GO ON. The group was founded by six successors of Kyoto traditional crafts. The property exudes a sense of understated luxury, nothing feels too shiny or too loud, blending seamlessly into the historic neighbourhood.
Please note, the hotel has an age requirement of 12 and over.
Rooms
Guests can choose from a variety of room types, ranging from superior rooms to suites. All rooms are stunning and spacious. We stayed in the hotel's signature Bettei Suite which looks out to Higashi Honganji Okazaki Betsuin Temple and the surrounding greenery. A top tip is to wait until night to see the Konkai komyo-ji temple gate light up. Some of the suites also have spacious balconies to enjoy the views. This might sound a little silly but one of our favourite moments was walking into the suite for the first time when the curtains automatically draw back when you enter, revealing the lush greenery outside. To the unaware, the moment felt like what can only be described as magic.
Services and Facilities
We've reviewed a fair few Okura Hotel & Resorts on this site and a common thread has always been its exemplary service – Hotel Okura Kyoto Okazaki Bettei continues the tradition with some of the most personal and attentive hospitality we've experienced yet. The hotel features a spa, where guests can indulge in traditional Japanese treatments and therapies, leaving them rejuvenated and refreshed.
Dining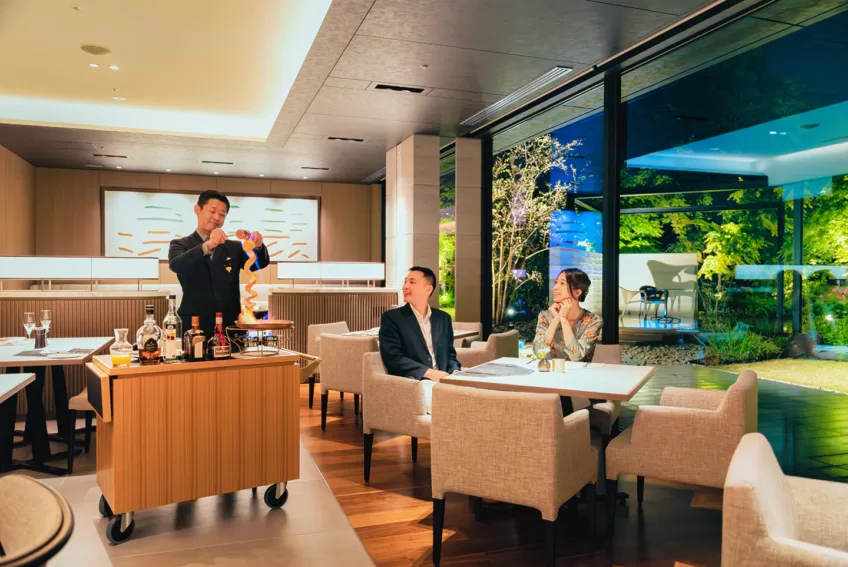 The hotel's restaurant Nouvelle Epoque serves French dishes inspired by Kyoto's changing seasons. Guests can savour delectable multi-course meals and regional delicacies prepared by Executive Chef Ryoichi Yamashita. Nouvelle Epoque is open for breakfast, lunch and dinner.
Things to do nearby
Okazaki-jinja Shrine (rabbit shrine)
Heian Shrine
Higashi Honganji Okazaki Betsuin Temple
Philosopher's Path
Summary
Hotel Okura Kyoto Okazaki Bettei offers an unforgettable experience for travellers seeking a blend of luxury, tranquillity, and cultural immersion. With its prime location, elegant rooms, impeccable service, and proximity to some of Kyoto's most cherished sights, the hotel is an ideal choice for those visiting Kyoto.