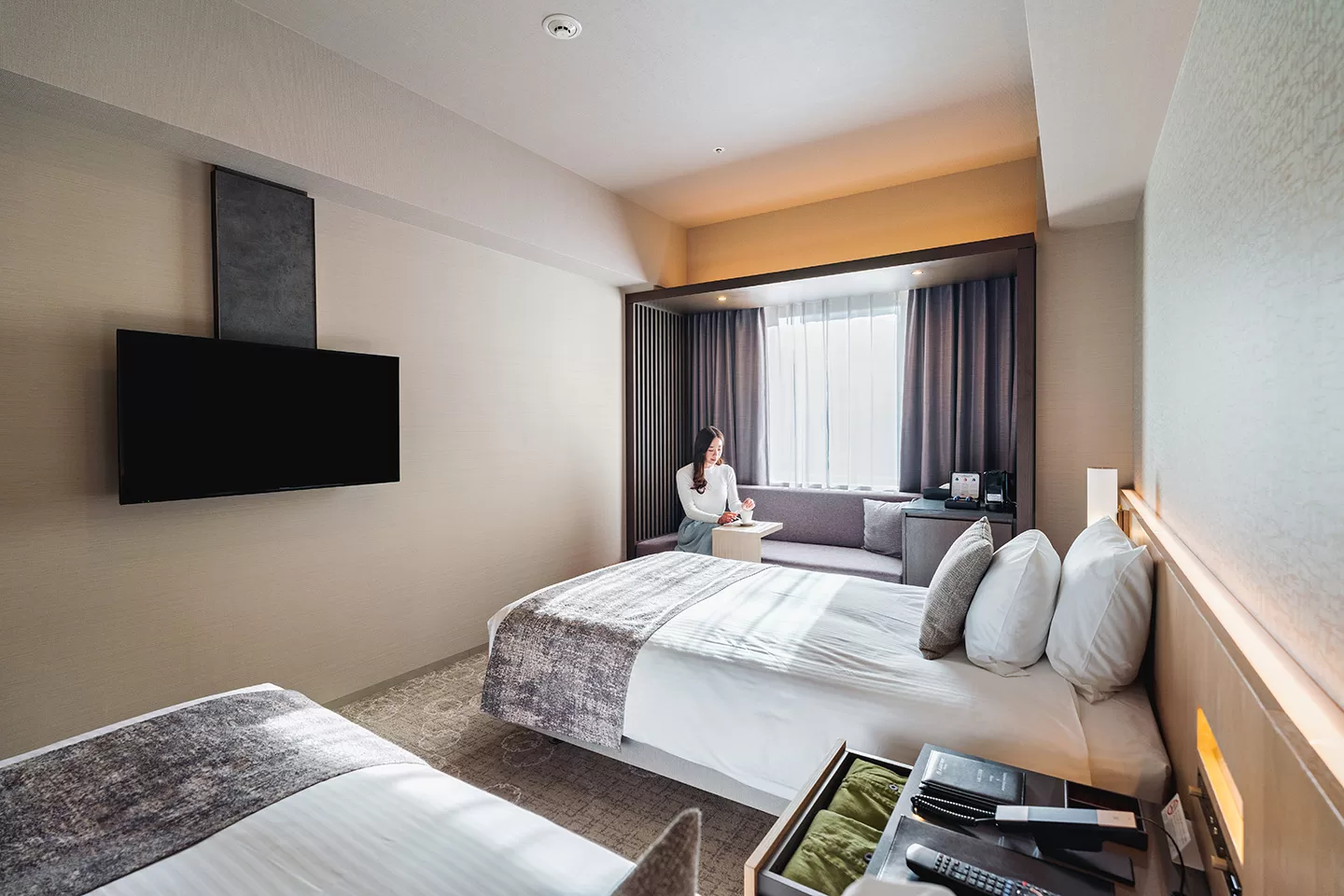 Hotel JAL City Sapporo Nakajima Park opened its doors in the fall of 2019, bringing the well-known brands' modern and simple accommodation concept to the capital of Hokkaido.
Disclaimer: Our stay at Hotel JAL City Sapporo Nakajima Park was hosted but all words, comments and thoughts in this post are our own.
Things we liked:
Nearby Susukino and Nakajima Park
Rooms are modern and clean
Public hot bath and sauna/steam room
Simple and efficient check-in
Desk workspace
Location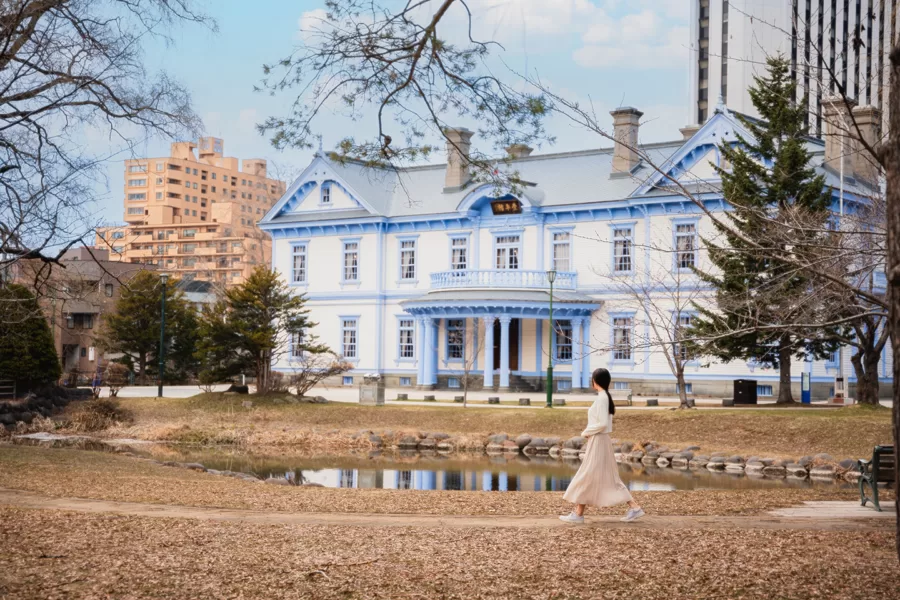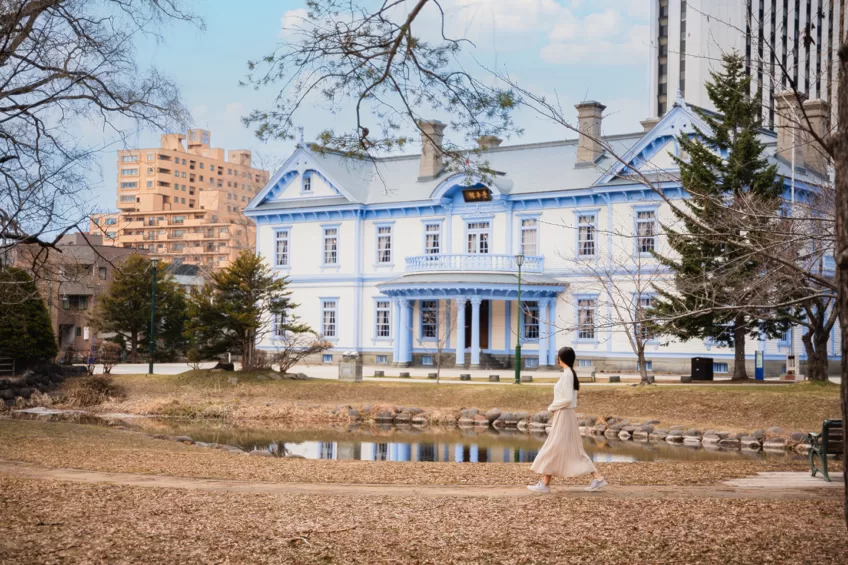 When visiting Sapporo, we recommend finding accommodations located either near the main train station or by Nakajima Park. Near the train station because it's easiest to reach and has plenty of shops nearby, and near Nakajima Park because that's where most of the city's best restaurants, activities and sights are located. If you haven't guessed already, Hotel JAL City Sapporo Nakajima Park is nearby the latter.
You can reach the hotel using the Nakajima Koen Station and then walk for three minutes on foot.
Property and room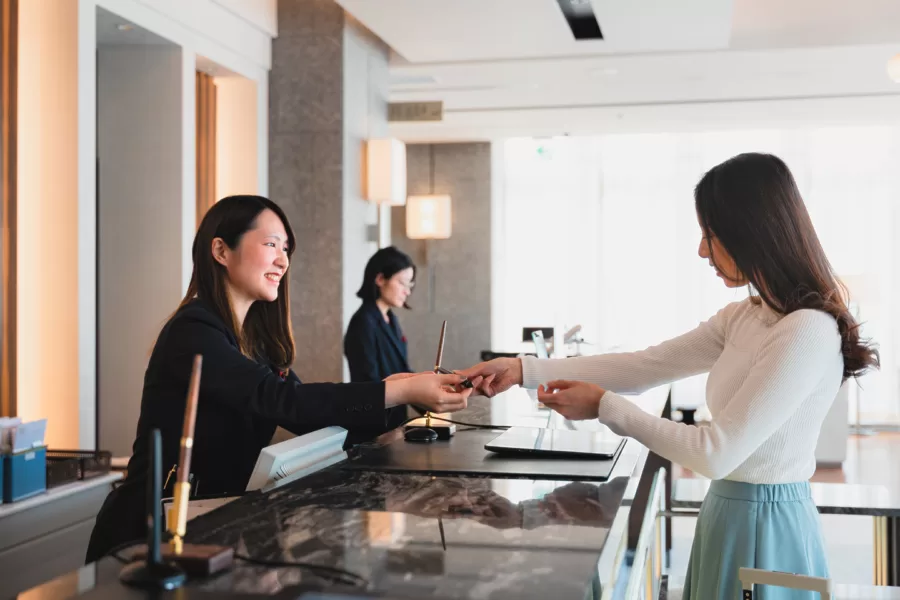 True to the Hotel JAL City brand, the architecture and interior is modern and sleek. But it's not just the look of the place that has modernised, the check-in process has also kept up with the times with large-screen check-in tablets that make the whole process swift and easy.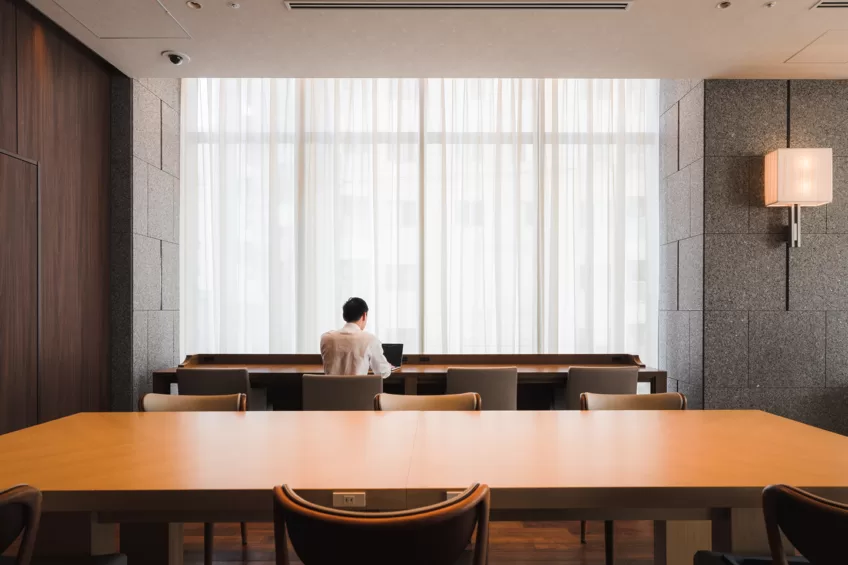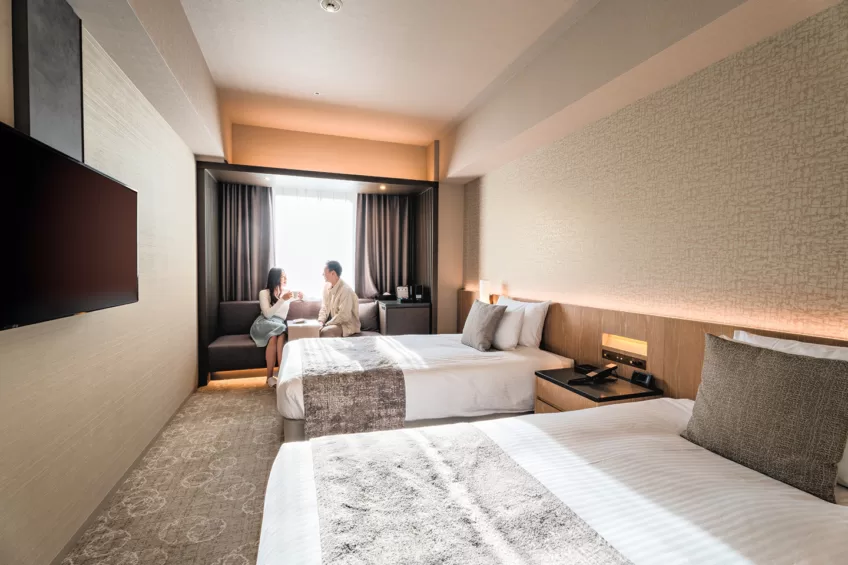 We stayed in the Superior Twin room which was spacious and comfortable. A similarly modern and sleek design is used in the room which manages to fit two double beds, a flat-screen TV, a mini-bar, a sofa, a mini table and a Nespresso coffee maker.
We also got the chance to look at one of their special concept rooms which was designed in collaboration with Shiroi Koibito – Hokkaido's much-loved white chocolate biscuits. If you've never tried Shiroi Koibito, they're biscuits people usually buy as souvenirs for loved ones. The concept rooms are perfect for couples looking for a getaway.
Services and Facilities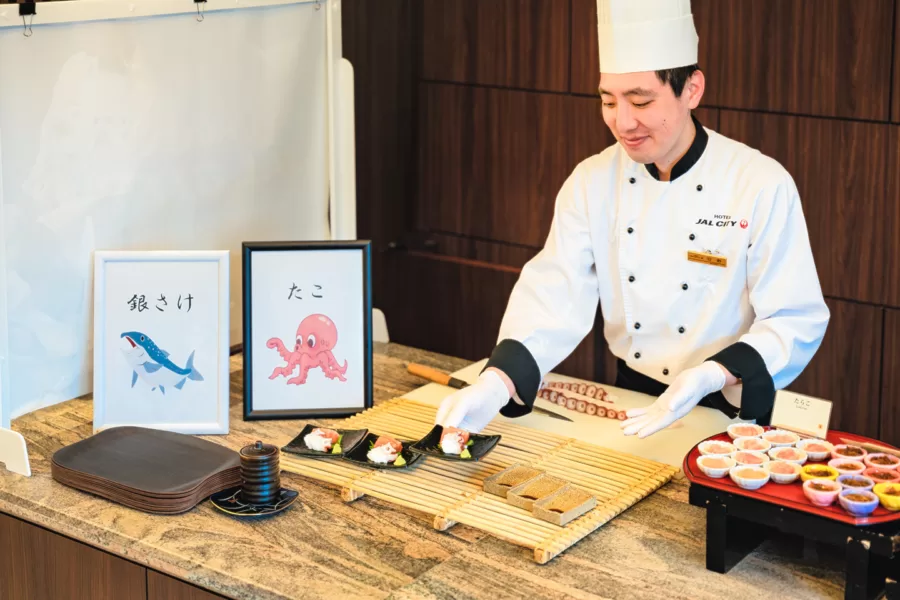 Cafe Contrail is the hotel's restaurant which serves breakfast and lunch. We were pleasantly surprised to find lots of local specialities at breakfast, some of our favourites include fresh sashimi, Ezo deer curry and zangi (Hokkaido's take on karaage). Lunch and dinner were also excellent using the local produce Hokkaido is so famous for.
Also located on the same floor as the lobby is the relaxation area with access to the public hot baths and sauna. It's rare to find these types of hotel facilities within the city centre of Sapporo so we really love the addition.
Things to do nearby
Nakajima Park
Sapporo Clock Tower
Sapporo TV Tower
Susukino
Summary
Overall, Hotel JAL City Sapporo Nakajima Park is a great choice for a stay in Sapporo. The hotel offers a convenient base to explore from with rooms that are spacious and comfortable.